Search Archive
Browse By: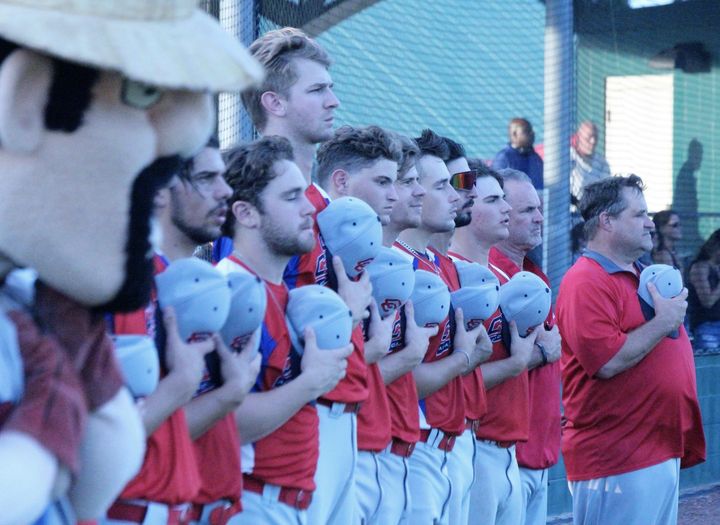 07/22/2022 10:07 PM
-
Lafayette, La. – The Acadiana Cane Cutters lost at home against the Seguin River Monsters with a score of 10-7. The Cutters gained a big lead in the first and second innings but could not sustain their momentum, scoring just one run in the last seven innings.
The Cane Cutters' batters put together a valiant performance as they scored seven runs on five hits in the ballgame. Matt Abshire (ULM) and Bobby Lada (UL) led the way for the Cane Cutters on offense, accounting for five of Acadiana's runs on the night. Later, Patrick Lee (William Carrey) helped the Cane Cutters fight, scoring a big run to cut the lead in the sixth inning.
The Cane Cutters had a rough night on the mound as they allowed ten runs on twelve hits in the ballgame. Jules Garcia (UH Victoria) started the game, going into the 5th inning allowing three runs in a respectable outing. Patrick Lee ended the game on a positive note for the pitching staff, retiring the three batters he faced in short order during the 9th inning.
The Cane Cutters will have a chance to redeem themselves against the Seguin River Monsters tomorrow! First pitch is set for 7pm at Fabacher Field in Youngsville, Louisiana. Tomorrow will be D'Amelio Night, as Heidi D'Amelio will be joining us. You can follow along with the game on Pointstreak or watch a live stream from TCL TV.
For information on tickets, promotions, advertising, and other opportunities with the Cane Cutters check out the team's website at www.canecuttersbaseball.com or call the Cane Cutters office (337)-451-6582.
Follow us on Facebook, Instagram, and Twitter