Search Archive
Browse By: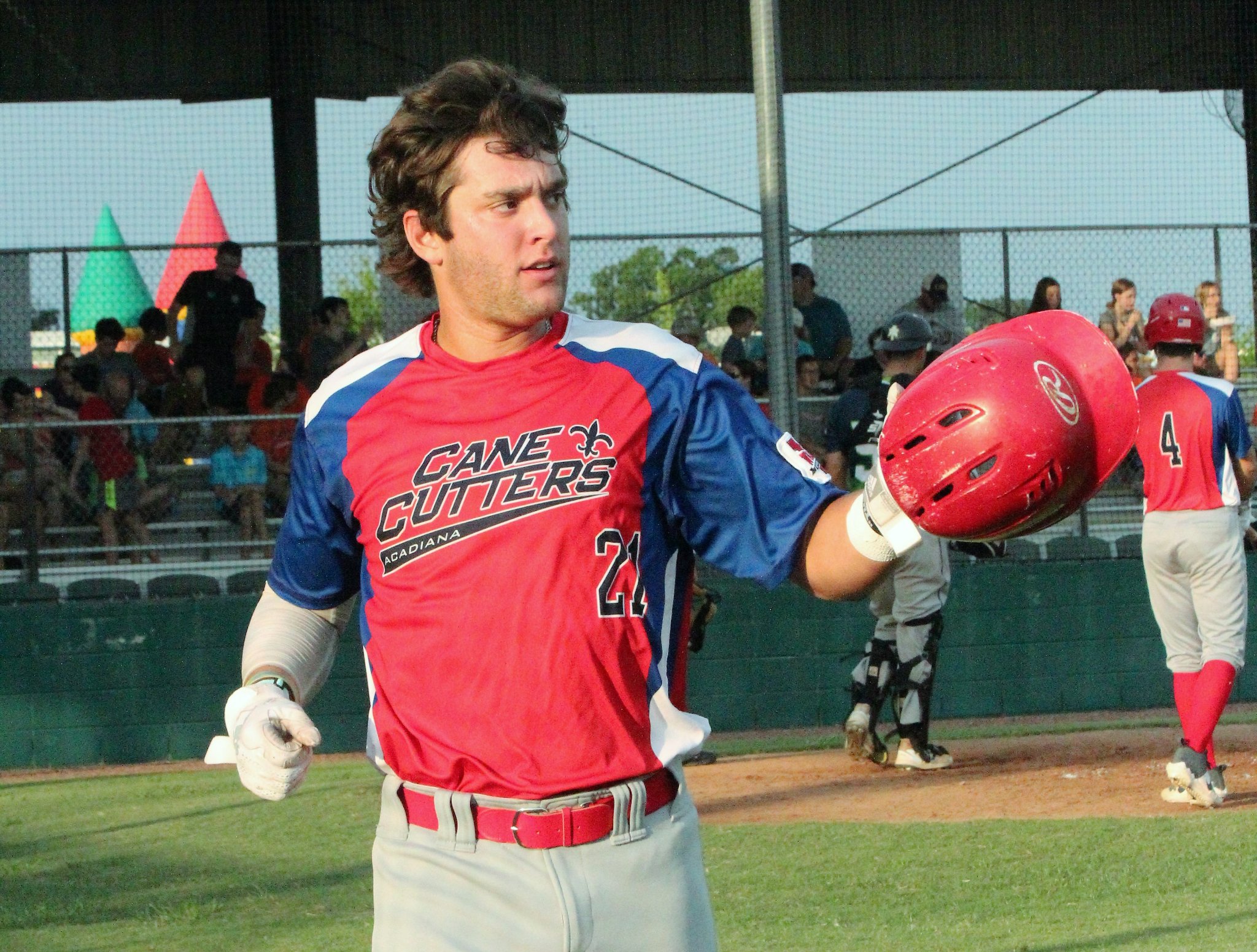 06/28/2022 10:26 PM
-
Lafayette, La. – The Acadiana Cane Cutters lose at home against the Victoria Generals 9-2 to start off their 3-game series. The Cutters had their struggles tonight could not get their bats going tonight as their 5-game winning streak comes to an end.
The Cane Cutter's had a tough time putting runs on the board as they registered just 2 runs on 7 hits on the night. Mason Zambo, (University of Louisiana) led the way tonight as he was able to drive in their only 2 runs in the game with a 2-run homerun in the 4th inning. Connor Simon, (LSU) also contributed on the night with a team high 3 hits for the Cutters.
On the mound tonight the Cane Cutters had a tough overall tough outing, as they allowed 9 runs on 13 hits against the Generals. Case Roark, (BRCC) came into the game in the 7th inning and only allowed 1 hit while striking out 3 batters in 1.1 innings pitched.
The Cane Cutters will face off against the Generals again on June 29th! First pitch is set for 7pm at Fabacher Field Youngsville, Louisiana. You can follow along with the game on Pointstreak or watch a live stream from TCL TV.
For information on tickets, promotions, advertising, and other opportunities with the Cane Cutters check out the team's website at www.canecuttersbaseball.com or call the Cane Cutters office (337)-451-6582.
Follow us on Facebook, Instagram, and Twitter