Search Archive
Browse By: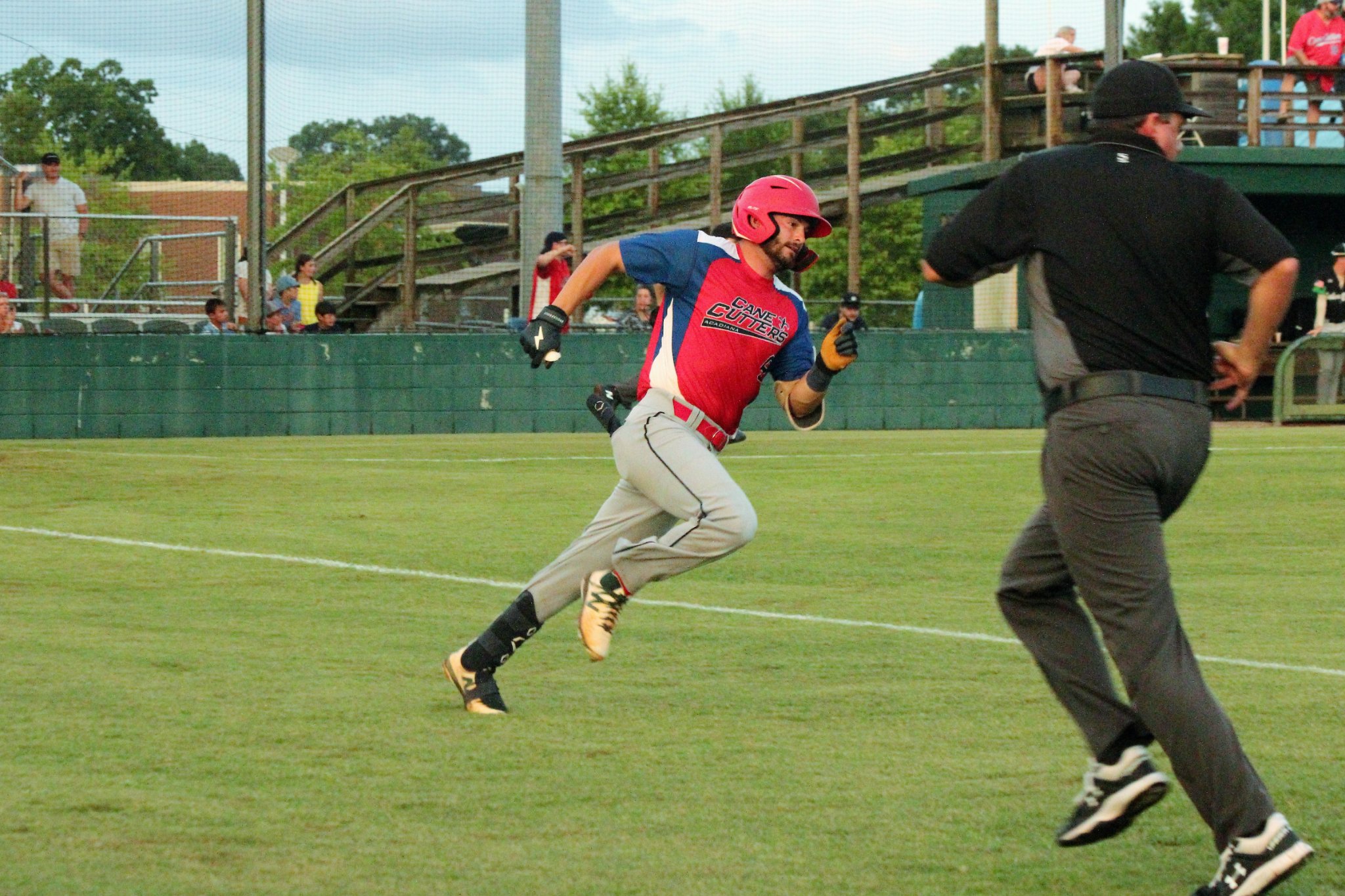 06/13/2022 10:12 PM
-
Lafayette, La. – The Acadiana Cane Cutters win at home against the Baton Rouge Rougarou with a score of 6-5. The game had to go to extra innings to be decided but the Cane Cutters pulled through in the end.
Despite trailing 2-0 after the 1st inning, the Cane Cutters responded with a total of 6 runs on 15 total hits. Patrick Lee, (William Carey University) led the way with a total of 3 hits with an RBI in the game to top it off. Jacob Laprarie, (Tulane) also contributed on the night with 3 total hits. Also, let's give a shoutout to Landon Manson, (Nunez Community College) for batting in the game-winning run in the bottom of the 10th to seal the victory for the Cutters.
The Cane Cutters had a solid night on the mound, as they allowed 9 hits with 5 runs allowed. Jay Ward, (UTSA) came into the game in the 3rd inning and had a great outing on the mound tonight. He allowed no hits or runs on the night with a total of 5 strikeouts. Patrick Lee (William Carey University) entered the game in the 8th inning, where he also did not allow a hit on the night and tallied 2 strikeouts on the night
Come check out the Cane Cutters tomorrow night at home as they go for their 6th straight win! Show up and WEAR RED to get in the game for $5 in honor of our Ragin' Cajun Night. UL's head football coach Michael Desormeaux will be throwing out the first pitch and there will be a fun UL baseball trivia game for a chance to win a UL gear goodie basket. Bring your family out for a night of fun!
For information on tickets, promotions, advertising, and other opportunities with the Cane Cutters check out the team's website at www.canecuttersbaseball.com or call the Cane Cutters office (337)-451-6582.
Follow us on Facebook, Instagram, and Twitter