Search Archive
Browse By: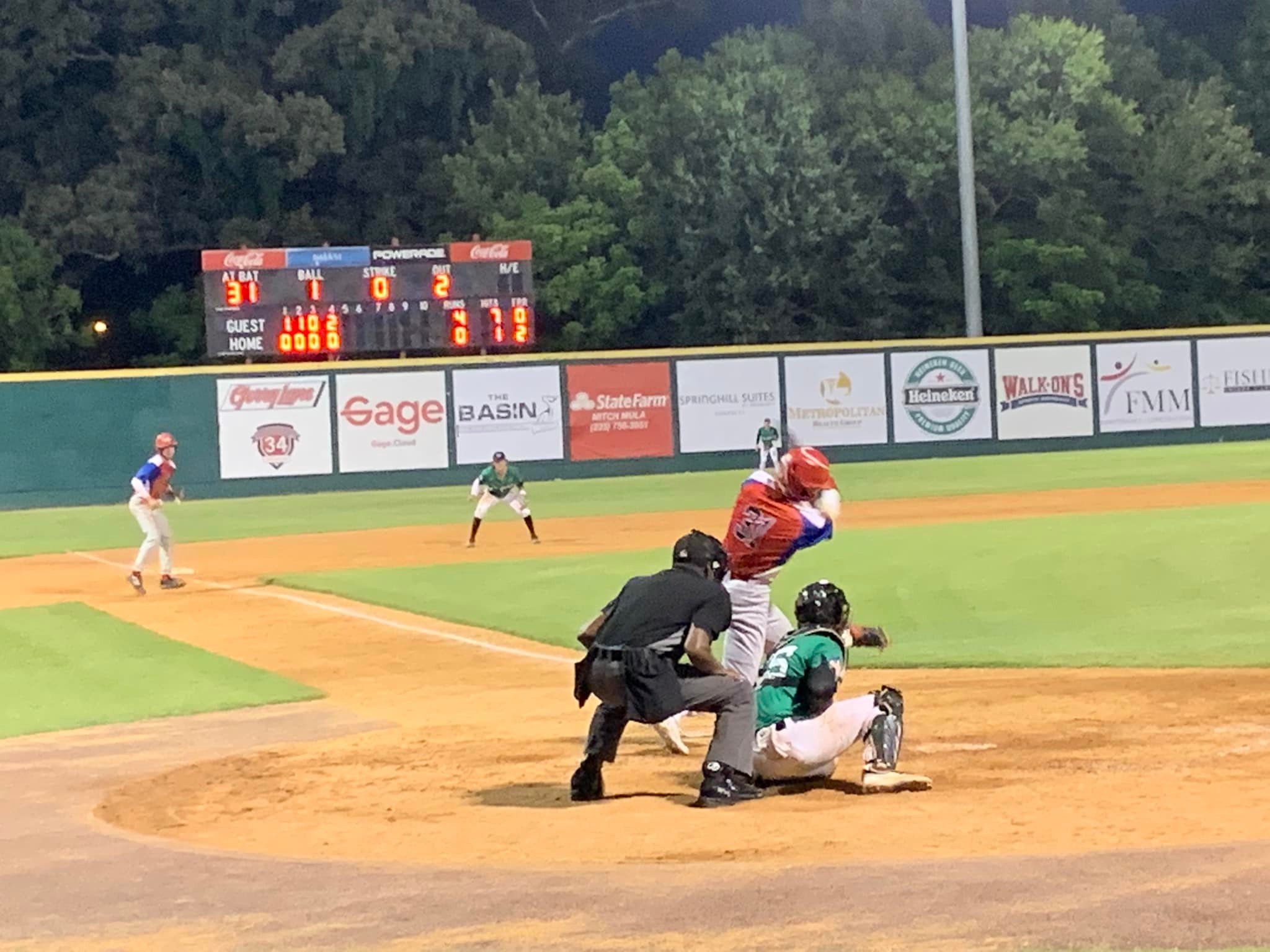 06/08/2022 10:54 PM
-
Lafayette, La. – The Acadiana Cane Cutters won a big game on the road against the Baton Rouge Rougarou. The team pitched a shutout, allowing just two hits as they scored eight runs. The win put the Cane Cutters back in the win column, moving to 3-3 on the season.
The Cane Cutters offense got it going early and never gave in. The bats totaled 10 hits on the night, with a familiar face leading the way. Ethan Lege (Ole Miss) returned to the Cane Cutters in a big way, with two hits in three at-bats. Justin Williams (LA Tech) and Jarrett McDonald (ULM) tallied two hits each as well, doing their part in an eight run outing for Acadiana.
Pitching was incredibly strong for the Cane Cutters. Josh Mancuso (Nicholls State) was the starting pitcher tonight, pitching a stellar six innings for the team. He allowed just one hit while striking out seven batters as he shut down the Rougarou lineup. Bradley Ely (Nicholls State) sealed the deal, allowing just one more hit as he closed out the shutout.
Come out to Fabacher Field Monday, June 13th, for our Dynamic Duo theme night. Tomorrow, the Cane Cutters finish the series against Baton Rouge. You can watch all home games live on TCL TV. Click on "Watch Live" on the home page of our team website to watch.
For information on tickets, promotions, advertising, and other opportunities with the Cane Cutters check out the team's website at www.canecuttersbaseball.com or call the Cane Cutters office (337)-451-6582.