Search Archive
Browse By: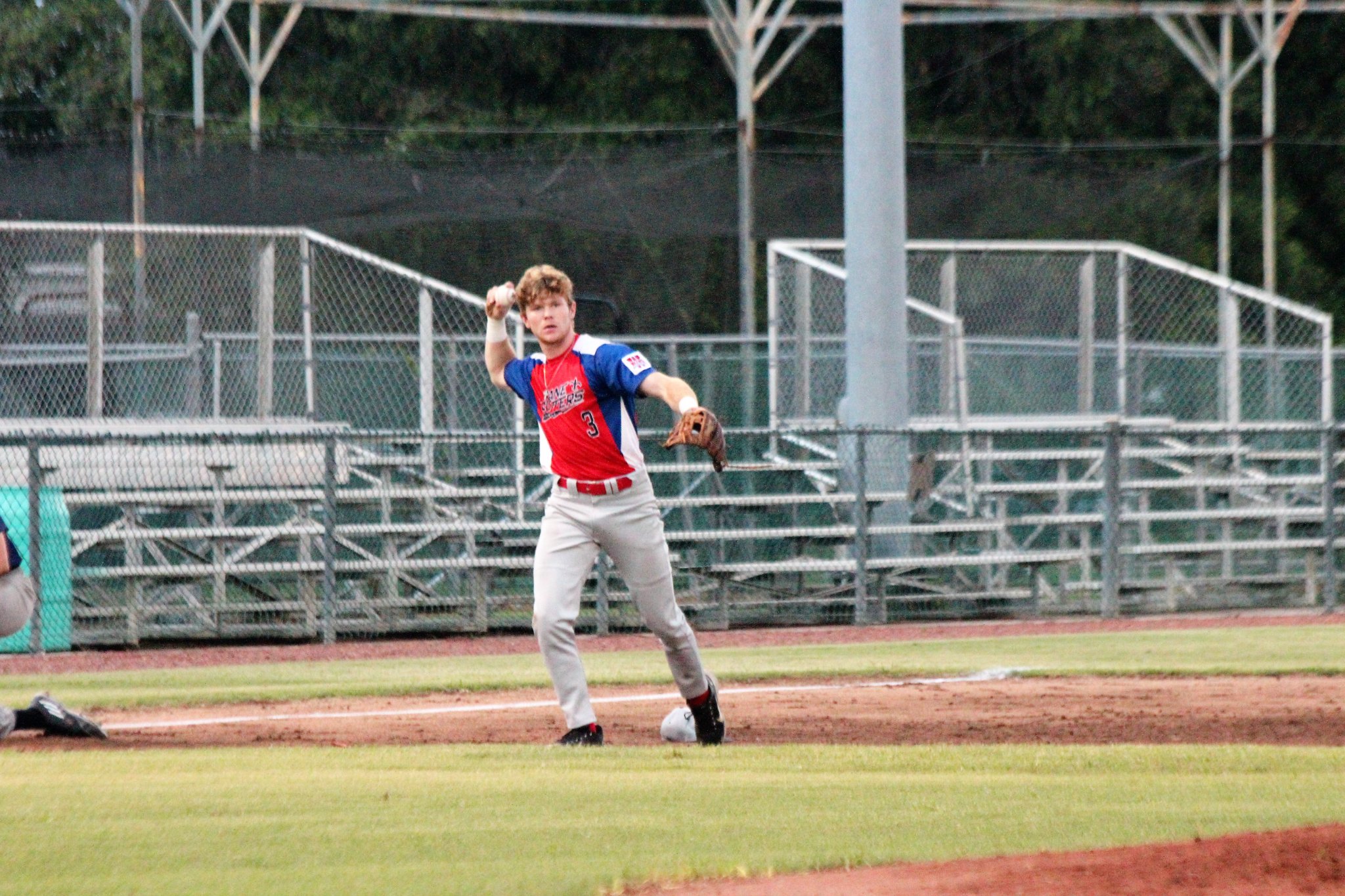 06/06/2022 10:00 PM
-
Lafayette, La. – The Acadiana Cane Cutters lose at home against the Victoria Generals with a score of 8-6. It was a back-and-forth game but the Victoria Generals ended up on top. The stands were filled for Military Night and the crowd was not disappointed with the Cane Cutters' performance.
After a slow start to the game with the Cane Cutters down after the first three innings, they were still able to finish the night with 6 runs scored on 9 total hits. Jarrett McDonald, (Dallas Baptist University) led the way with a three-run homerun in the bottom of the 5th inning. Landon Manson also contributed with 2 hits and an RBI on the night. Kade Dupont, (ULM) saw the ball great tonight and was perfect on the night going 3 for 3 with all singles.
The Cane Cutters had a rough outing on the mound tonight as they gave up a total of 8 runs on 13 hits allowed throughout the game against the Generals. Ben Tate, (Tulane) was the starting pitcher tonight, as he pitched into the 2nd inning only allowing a total of 3 hits with 1 run allowed throughout his stint. Brandon Noel, (LSU-A) entered the game in the 8th inning, allowing only 1 hit while also striking out 5 batters.
Come out to Fabacher Field Monday, June 13th, for our Dynamic Duo theme night. Wednesday the Cane Cutters hit the road for a stretch of away games. You can watch all home games live on TCL TV. Click on "Watch Live" on the home page of our team website to watch.
For information on tickets, promotions, advertising, and other opportunities with the Cane Cutters check out the team's website at www.canecuttersbaseball.com or call the Cane Cutters office (337)-451-6582.