Search Archive
Browse By: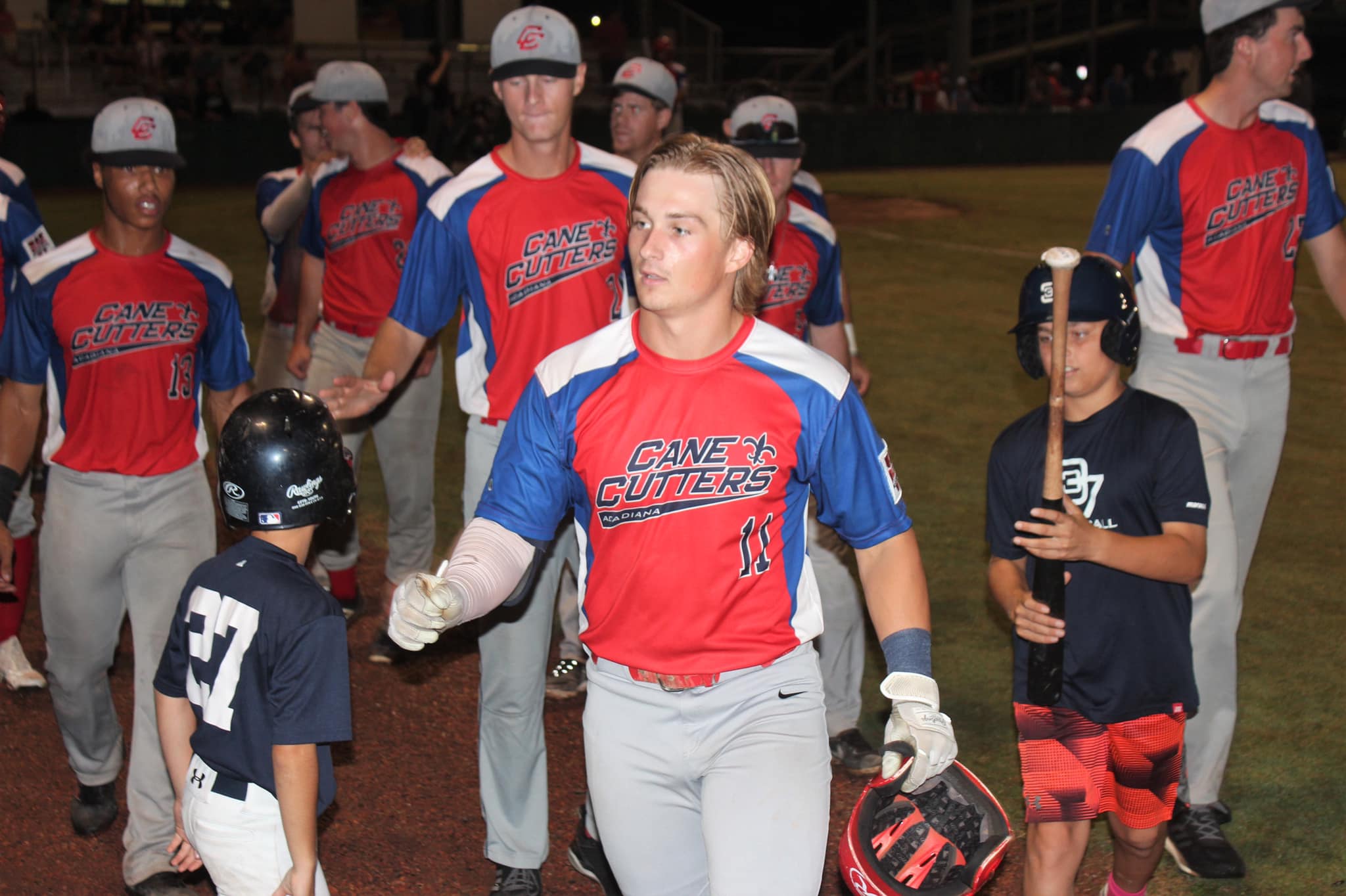 06/04/2022 10:02 PM
-
Lafayette, La. – The Acadiana Cane Cutters win at home against the Brazos Valley Bombers with a score of 4-0. The stands were filled for Military Night and the crowd was not disappointed with the Cane Cutters' performance.
Despite there not being many hits in the game the Cane Cutters were still able to score 4 runs on only 5 total hits. Justin Williams, (Bellhaven University) contributed with a double and an RBI to help led the team to victory. Hometown favorite, Matt Abshire, (Pensacola State) helped the team with a double himself to start us off in the 1st inning which turned into our first RBI of the game.
The Cane Cutters had a great outing on the mound tonight, as they only allowed 3 hits with 0 runs allowed throughout the game against the Bombers. Henry Shuffler (ULM) pitched into the 4th inning allowing only 3 hits. Pitching from the 4th to the 7th inning, John Grey, (UNO) had a fantastic performance as well, he did not allow a single run or hit on the night. Bradley Ely, (Louisiana Tech) finished the game out from the 8th inning also not allowing a hit or run on the night.
Come out to Fabacher Field tomorrow, June 5th, and Monday June 6th, to watch the Cane Cutters finish out the series against the Brazos Valley Bombers. Tomorrow is Sunday Funday! All kids jump for free! All home games will begin at 7:00 pm and will be broadcasted live on TCL TV. Click on "Watch Live" on the home page of our team website to watch.
For information on tickets, promotions, advertising, and other opportunities with the Cane Cutters check out the team's website at www.canecuttersbaseball.com or call the Cane Cutters office (337)-451-6582.