Search Archive
Browse By: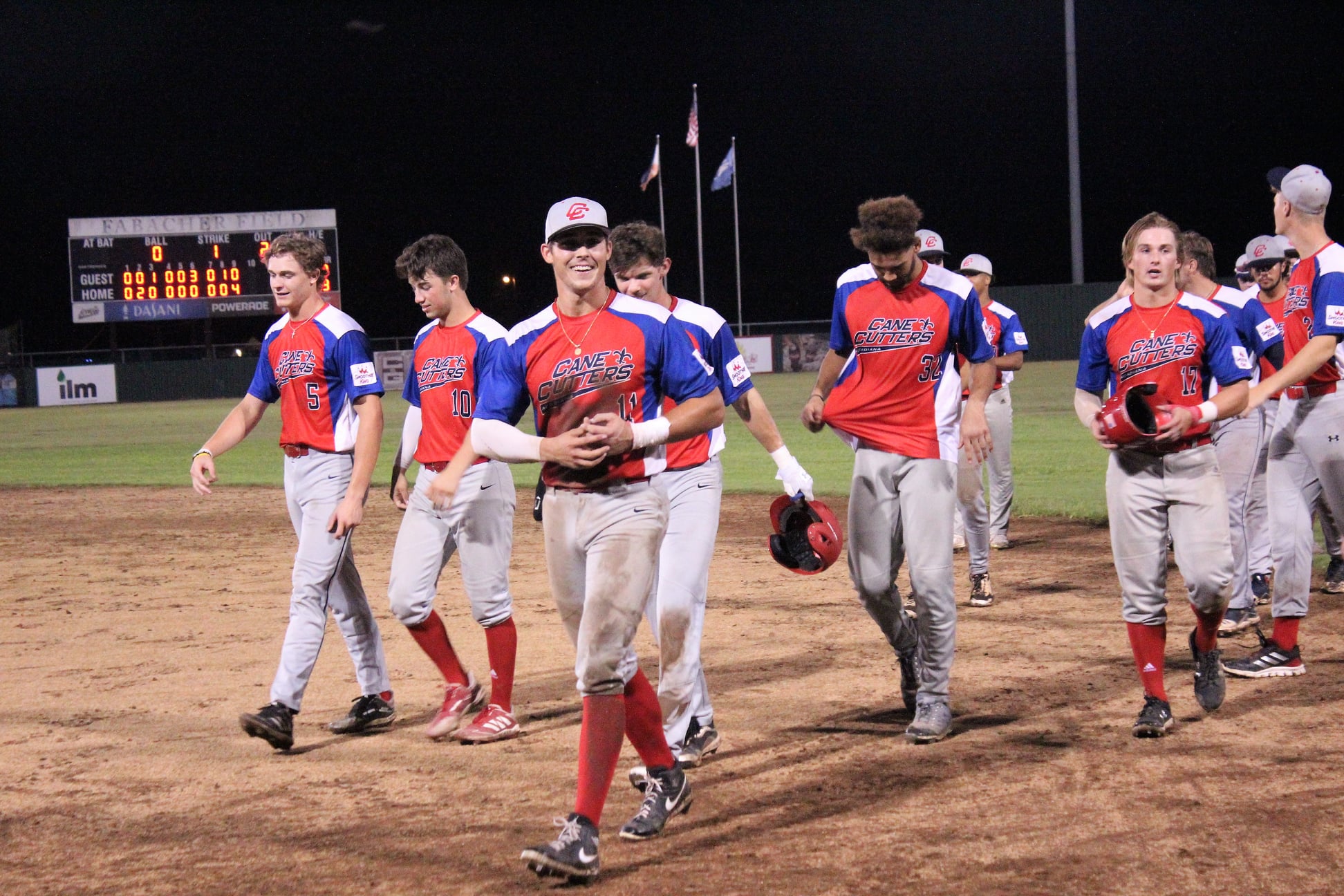 05/20/2022 2:14 PM
-
Lafayette, LA- With the season less than two weeks away, the Cane Cutters have several players to highlight from the local area.
From Lafayette, outfielder Ian Montz joins us after a productive season at Pearl River Community College, where he averaged .306 at the plate. Another familiar face from Lafayette is pitcher Henry Shuffler, returning from ULM after tallying 32 strikeouts on the year. After successful years at Tulane, lefty pitcher Ben Tate and outfielder Jacob LaPrairie will return to Lafayette. Finally, pitcher Grant Fontenot, the former #1 prospect in the state, comes back home after his first season at LSU.
From Erath, pitcher Brandon Noel joins us after a successful year on the mound at LSU-A. Lefty pitcher Will Vice and pitcher Ian Mullen, both LSU-A Generals, accompany him, representing Rayne and Jennings. Pitcher John Gray returns home to Youngsville after his first year at UNO. Pitcher Gage Bihm will be moving here full time after striking out 58 batters during his time at Hinds Community College. He will be joining UL's baseball squad in the fall of 2022. Last but not least, catcher Matt Abshire from Rayne and pitcher Reed Vincent from Lafayette will join us for another season with the Cane Cutters.
We cannot wait to welcome them home and cheer for them this season!
For information on tickets, promotions, advertising, and other opportunities with the Cane Cutters check out the team's website at www.canecuttersbaseball.com or contact Richard (337)-295-5677. Follow us on Facebook, Instagram, and Twitter.