Search Archive
Browse By: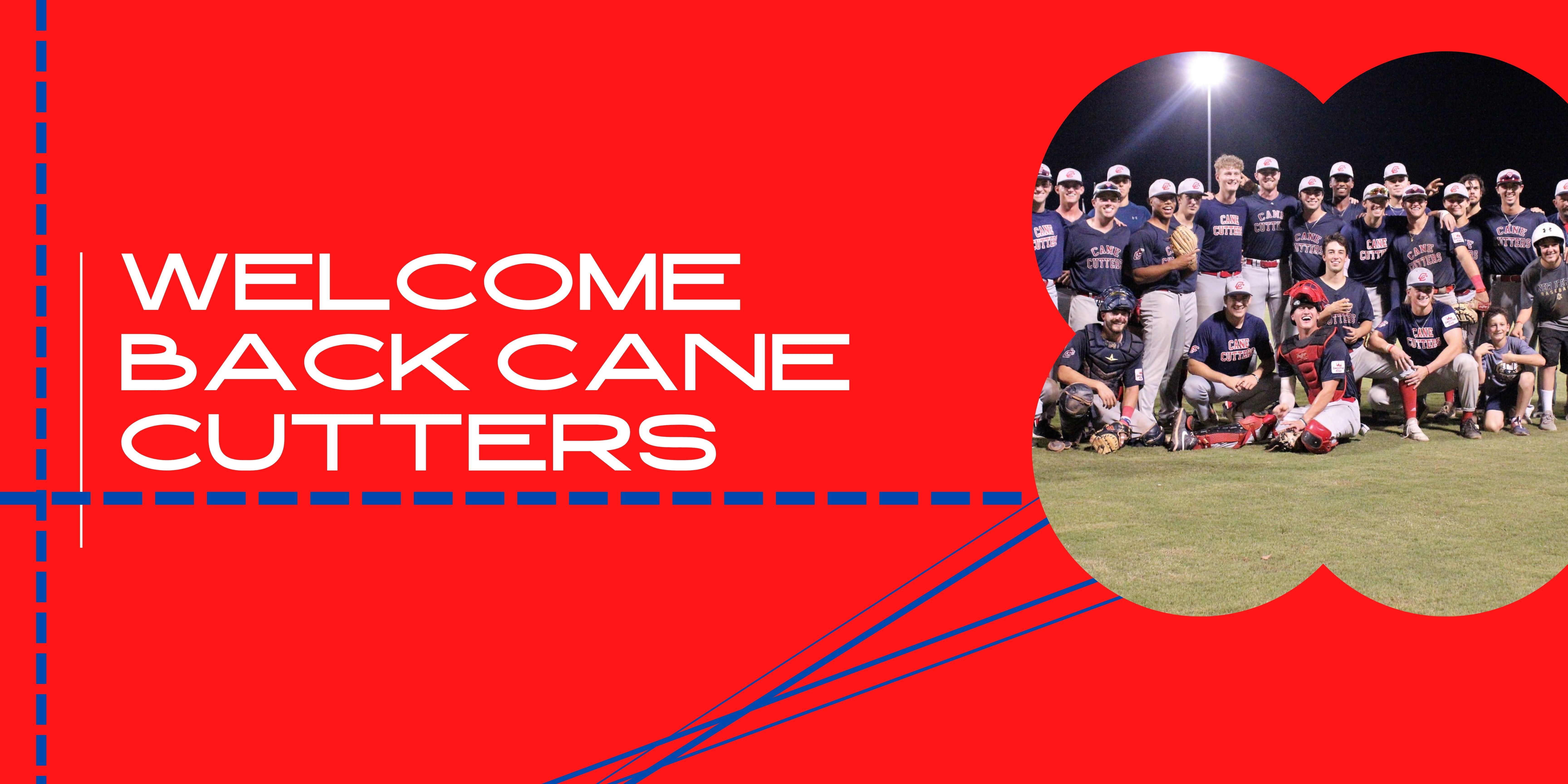 05/12/2022 10:16 AM
-
Lafayette, La.- With a full roster, the Cane Cutters are ready to take on another season. This year, we are excited to add back some key players from the previous year. Most of these guys will be returning for their second, and some even third, season with the Cane Cutters.
Back behind the plate for another season is Matt Abshire. Abshire is a catcher coming to us from Pensacola State where he holds a .288 batting average and has a total of 18 runs on the season. Another familiar face in the infield will be Logan McLeod. McLeod is currently at Louisiana Tech University where he has had an impressive 22 RBIs and 35 runs so far this season. Rounding out our infield returners, we have Jack Schell. Schell had an outstanding 2021 season with us, where he ended with a .431 batting average. He is currently playing at Lamar University in Beaumont, Texas. In the outfield, we have Jarrett McDonald returning for his second year with the Cane Cutters. McDonald contributed power to the 2021 lineup, hitting 2 home runs and knocking in 13 RBIs.
On the mound, we are bringing back some strong arms from the 2021 season. Will Tynes had an impressive season with us, finishing with a total of 39 strikeouts. Tynes is currently playing with the golden eagles of the University of Southern Mississippi. Back for another season is Reed Vincent. Vincent finished his summer with us last year with an outstanding ERA of 1.15. Jay Ward from Lake Villa, Illinois will be joining us on the mound again. Ward finished last summer with a winning record of 2-0 and totaled 28 strikeouts on the season. Finally we have Patrick Lee. Lee spent the 2021 summer season with us as a pitcher but is currently having an impressive season at the plate at William Carey University. Lee holds a .383 batting average and has 22 stolen bases.
We are excited to see what these guys will contribute to the 2022 season along with our talented group of newcomers. It is sure to be an action-packed summer!
For information on tickets, promotions, advertising, and other opportunities with the Cane Cutters check out the team's website at www.canecuttersbaseball.com or contact Richard (337)-295-5677. Follow us on Facebook, Instagram, and Twitter.