Search Archive
Browse By: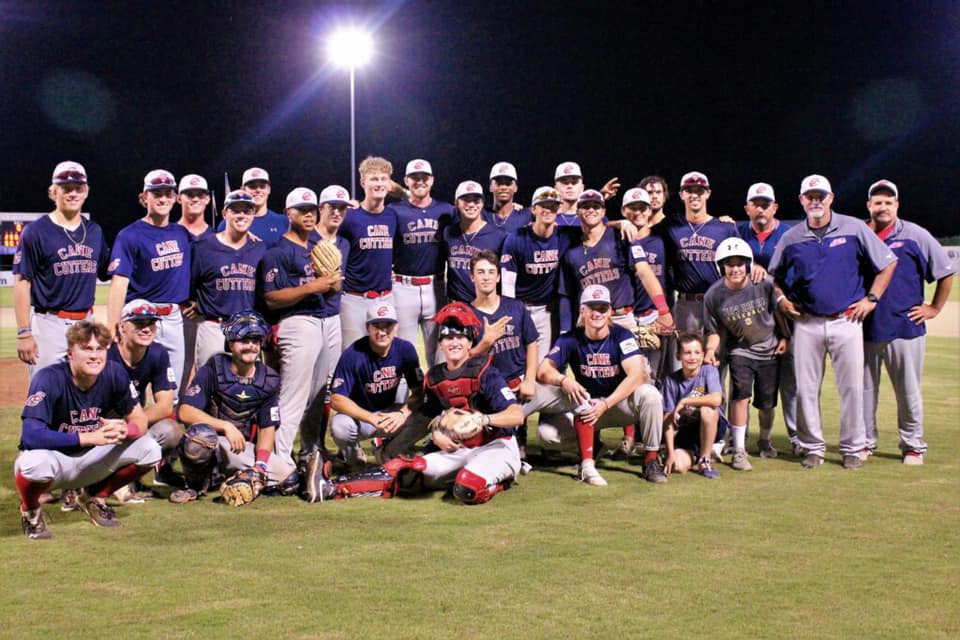 08/06/2021 10:44 AM
-
Lafayette, La. – The Acadiana Cane Cutters' 2021 season has come to an end after a hard-fought loss to the Victoria Generals in game 3 of the series. The Cane Cutters had an incredible season finishing with the second-best overall record at 22-19 and the second-best record of the second half of the season at 11-7. Through a season of many ups and downs, the 2021 Cane Cutters always pushed through and persevered in the face of adversity.
The Cane Cutters fell to the Generals 1-3 in a close, defensive matchup. Andrew Cossio (Northwestern State) had a phenomenal night facing 17 batters in 4.2 innings and striking out 6 batters while not allowing a single run in the game. Cossio also only allowed 2 hits throughout the night. Nick McAuliffe (UNO) faced 15 batters in 3 innings getting 3 strikeouts on the night.
Cole McConnell (Louisiana Tech) continued to impress at the plate with 2 hits, 1 double and 1 run scored in tonight's game against the General's. Ethan Lege (Delgado), who's had an MVP worthy season, was also able to hit a double tonight. Matt Abshire (Panola College) had an RBI on a sacrifice fly to help McConnell score for the Cane Cutters.
The Acadiana Cane Cutters finish a tremendous 2021 season with a winning record and a good run in the playoffs. As the Cane Cutters look to the 2022 season, they will seek to build off of the success from this year and make another push for a TCL Championship.
The Acadiana Cane Cutters will be back at Fabacher Field in the summer of 2022 to compete for the ultimate goal of a TCL Championship. For information on promotions, advertising, and other opportunities with the Cane Cutters, check out the team's website at www.canecuttersbaseball.com or call the Cane Cutters office (337)-451-6582.
Follow us on Facebook, Instagram, and Twitter