Search Archive
Browse By: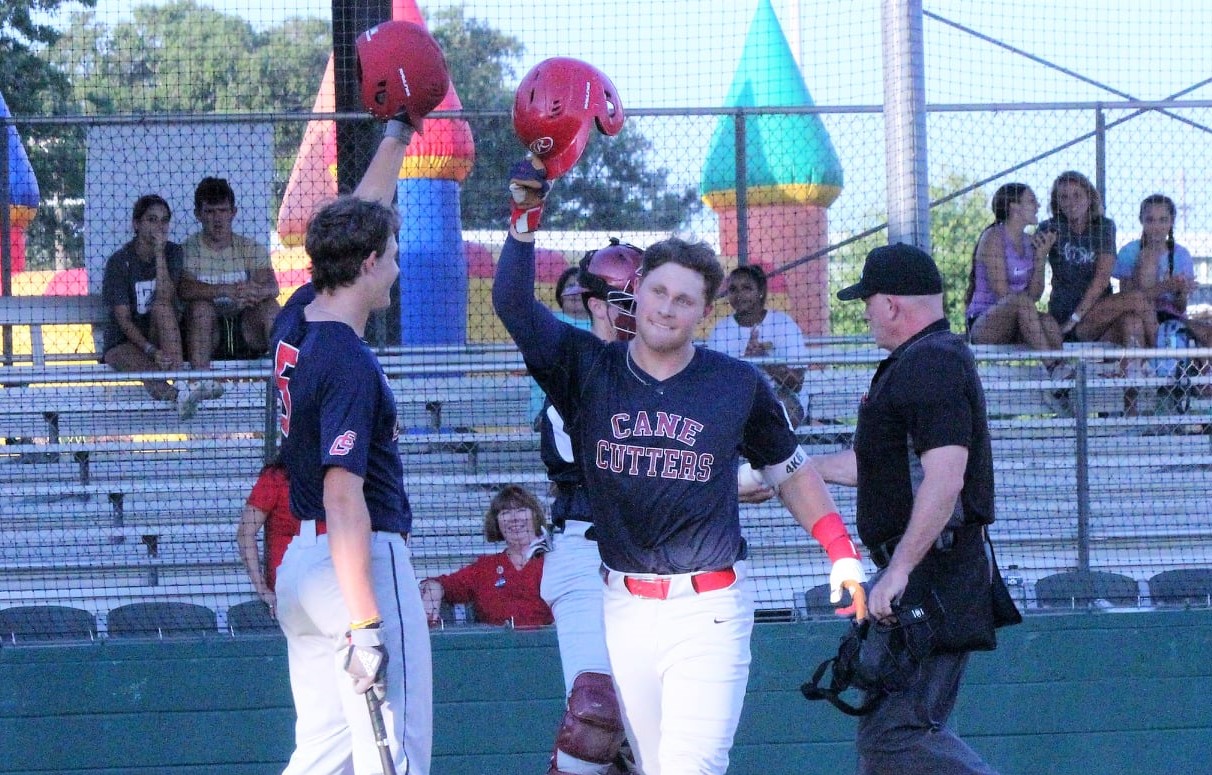 08/02/2021 8:44 AM
-
Lafayette, La. – The Acadiana Cane Cutters secure the number 3 seed in the TCL playoffs with their win at home against the Amarillo Sod Squad tonight. Acadiana beat Amarillo 11-7 to bring their 2021 regular season record to 21-17. The Cane Cutters are set to play against the Victoria Generals at Fabacher Field on Tuesday, August 3rd, for the start of a 3-game series on the path to the TCL Championship game.
The Cane Cutters racked up the hits tonight with 16 total. Ethan Lege (Delgado) ended his MVP worthy season on an extreme high note with 4 runs on 4 at bats and 3 hits. Lege ends the 2021 season as the TCL leader in batting average and 2nd in the league for home runs with 3. Logan McLeod (Louisiana Tech) scored 3 runs in tonight's game against the Sod Squad. Jack Schell (Lamar University) had 3 hits, scored 1 run, and had an astounding 4 RBIs for the Cane Cutters tonight. Jerrett McDonald (DBU) hit an impressive 2 doubles for 1 RBI.
Acadiana pitched well overall in tonight's game against Amarillo with Josh Mancuso (Nicholls State) getting the win. Mancuso is another Cane Cutter who has had an impressive 2021 season finishing 2nd in the TCL for wins at 5 and 5th in the league for ERA at 3.19. Cy Fontenot (UNO) pitched 2.1 innings and only allowed 1 hit for no runs scored while also adding a strikeout.
The Cane Cutters will host the first game of a 3-game series against the Victoria Generals this Tuesday, August 3rd, for the chance at making it to the TCL championship. Acadiana will follow up Tuesday's game with the next game in Victoria, Texas, and the third game in Victoria as well if needed. Be sure to come out to support your Acadiana Cane Cutters as they fight for the chance to be TCL Champions!
The Acadiana Cane Cutters will play again at home at Fabacher Field on August 3rd against the Victoria Generals in the 2021 TCL Playoffs. All home games will begin at 7:00 pm and will be broadcast live on TCL TV. Click on "Watch Live" on the home page of our team website to watch. For information on tickets, promotions, advertising, and other opportunities with the Cane Cutters check out the team's website at www.canecuttersbaseball.com or call the Cane Cutters office (337)-451-6582.
Follow us on Facebook, Instagram, and Twitter