Search Archive
Browse By: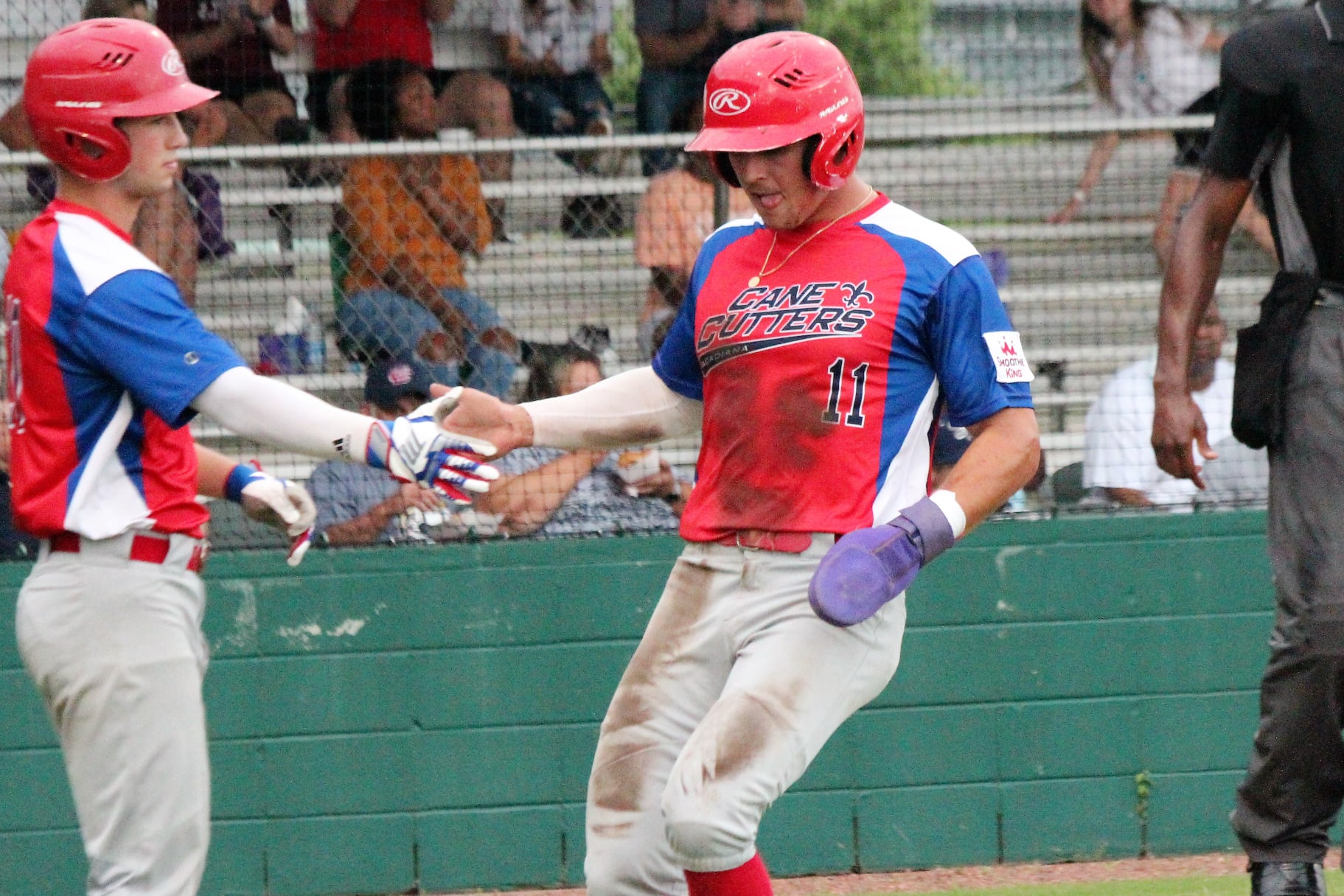 07/28/2021 8:11 AM
-
Lafayette, La. – The Acadiana Cane Cutters beat the Victoria Generals 13-2 on the road tonight with 17 total hits to bring their overall record to 18-15 and their second half record to 8-5. The Cane Cutters put on a hitting clinic in Victoria tonight, and they were able to have 8 players record a hit and 7 different players score a run. Acadiana was also able to play great defensively, as the Generals were only able to generate 2 scores on the night.
The Cane Cutters had a massive night hitting with Jack Schell (Lamar University) leading the way with 4 hits, 3 runs scored, and 1 RBI. Cole McConnell (Louisiana Tech) also had a big night at the plate with 3 hits for 2 runs and 2 RBIs. Will Veillion (UL) also had a great game tonight with 4 RBIs on 2 hits. Veillion also scored 3 runs with one of those being a home run against the Generals. Jerrett McDonald (DBU) was also able to help the Cane Cutters tonight by earning 3 RBIs on 2 hits with 1 run scored. Acadiana was hot at the plate tonight and will look to carry this momentum into tomorrow's game against the Brazos Valley Bombers.
While the Cane Cutters put on an offensive clinic, they were also able to play great defensively only giving up 2 runs for the entire game. Josh Mancuso (Nicholls State) took on the majority of the pitching duties on the night with 5 innings pitched. Mancuso was able to exit the game with a 2.95 ERA and was a vital piece to the Cane Cutters defensive outing on the night. Cy Fontenot (UNO) pitched for 2 innings with no runs allowed and a total of 3 strikeouts. Cole Payne (Temple College) was also able to get 3 strikeouts in 2 innings against the Victoria Generals. These kinds of performances will help Acadiana with their playoff push in the final week of the regular season.
The Acadiana Cane Cutters will play again at home at Fabacher Field on July 29th to play against the Baton Rouge Rougarou on First Responder Night powered by Tabasco. All home games will begin at 7:00 pm and will be broadcast live on TCL TV. Click on "Watch Live" on the home page of our team website to watch. For information on tickets, promotions, advertising, and other opportunities with the Cane Cutters check out the team's website at www.canecuttersbaseball.com or call the Cane Cutters office (337)-451-6582.
Follow us on Facebook, Instagram, and Twitter