Search Archive
Browse By: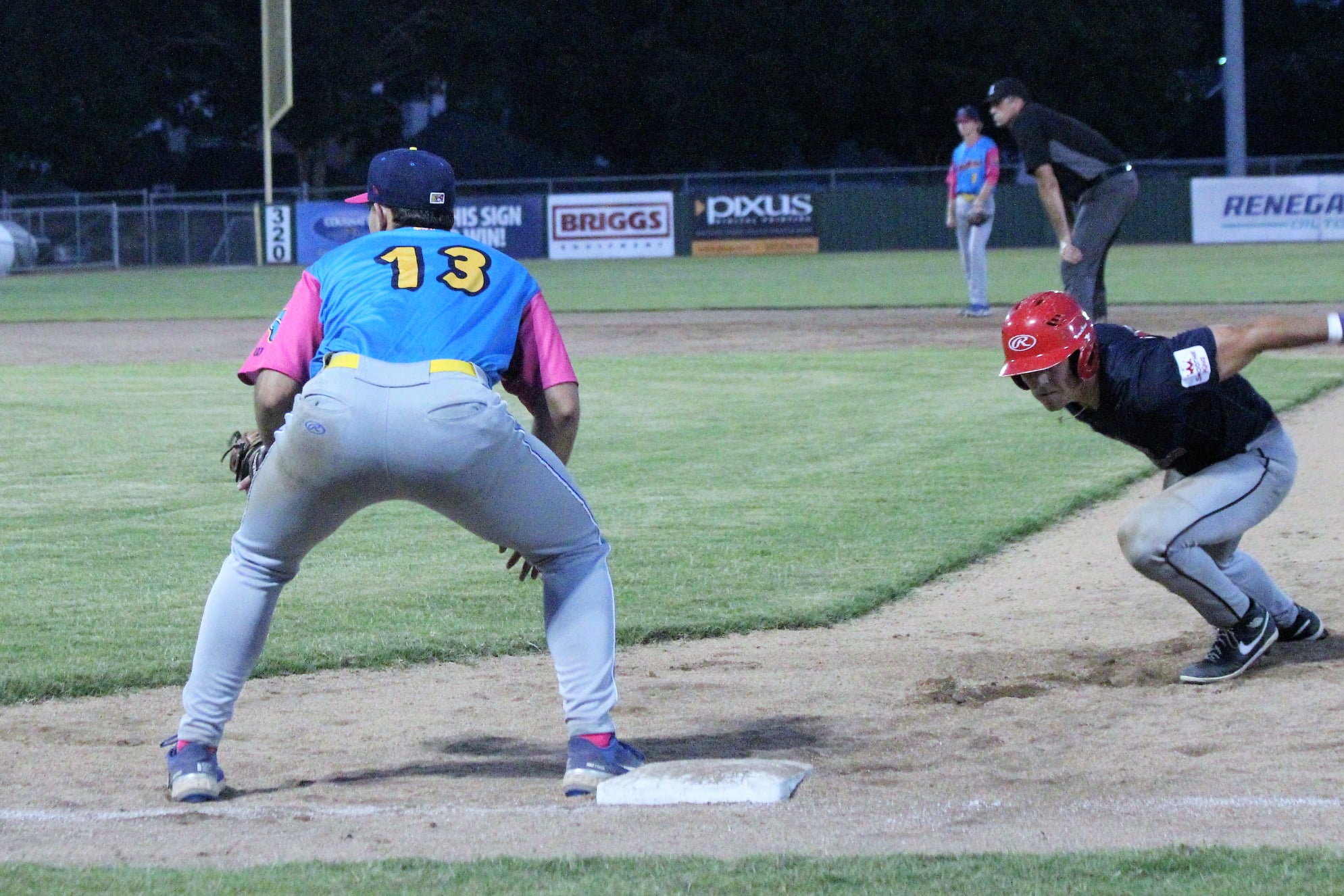 07/16/2021 8:12 AM
-
Lafayette, La. – The Acadiana Cane Cutters lose in a close matchup against the San Antonio Flying Chanclas 2-5. The Cane Cutters were able to keep the game close for the first 7 innings, as the game was tied 1-1 until the bottom of the 8th when the Flying Chanclas racked up 4 runs. Acadiana was able to score another run in the top of the 9th when Matt Abshire (Panola College) hit a home run, but it ultimately was not enough to bring the Cutters to the bottom of the 9th. The Cane Cutters still hold 2nd place in the TCL, but will have to fight hard to keep it with the Brazos Valley Bombers close behind them in 3rd. Acadiana will attempt to get things back on the right track tomorrow in Amarillo against the Sod Squad.
Matt Abshire had a great game tonight against San Antonio, as he was responsible for helping the Cane Cutters get each of their 2 runs with 1 home run and 1 RBI on 2 hits. Abshire's batting average is .545 through 3 games played this summer with the Cane Cutters. Logan McLeod (Louisiana Tech) was able score a run off of 2 hits on the night against the Flying Chanclas. Cole McConnell (Louisiana Tech) was also able get 2 hits tonight with one of them being a double.
The Cane Cutters once again go throughout the night with minimal pitching changes as Josh Mancuso (Nicholls State) and Cole Payne (Temple College) were the only 2 Cane Cutters to see the mound tonight. Mancuso finished the night with a total of 7 innings pitched and racked up 6 strikeouts against San Antonio. Overall the Cane Cutters had a good night on the mound and will look to bounce back against Amarillo in tomorrow's matchup.
The Cane Cutters will hit the road again as they travel to face the Sod Squad in Amarillo, Texas. Be sure to catch the Cane Cutters back at Fabacher Field on July 20th as we get ready to celebrate our First Responder Night powered by Tabasco and our Healthcare Hero Night powered by Ochsner Lafayette General on July 23rd.
The Acadiana Cane Cutters will play again at home at Fabacher Field on July 20th against the Victoria Generals for First Responder Night powered by Tabasco. All home games will begin at 7:00 pm and will be broadcast live on TCL TV. Click on "Watch Live" on the home page of our team website to watch. For information on tickets, promotions, advertising, and other opportunities with the Cane Cutters check out the team's website at www.canecuttersbaseball.com or call the Cane Cutters office (337)-451-6582.
Follow us on Facebook, Instagram, and Twitter