Search Archive
Browse By: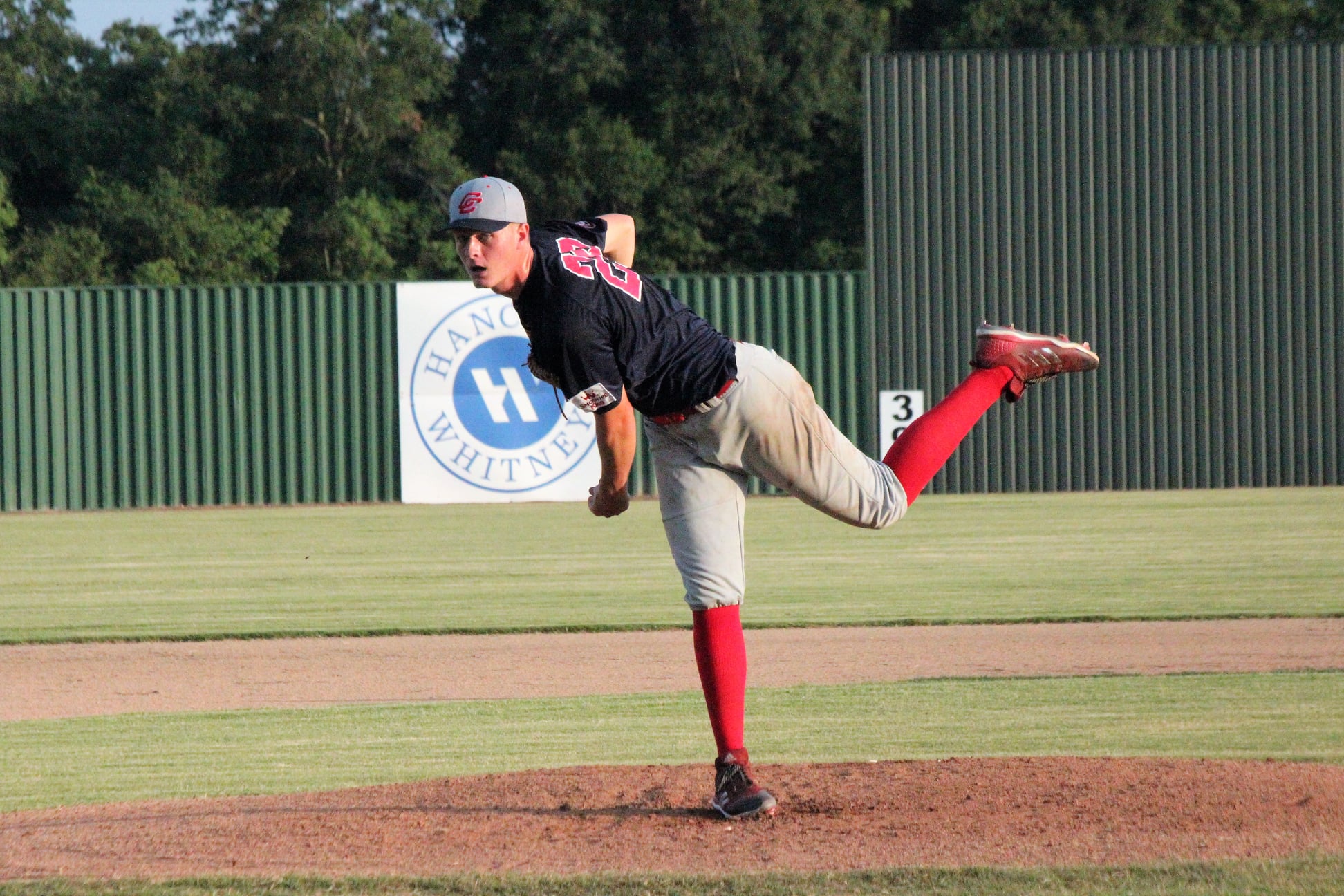 06/30/2021 8:29 AM
-
Lafayette, La. – The Acadiana Cane Cutters once again beat the Baton Rouge Rougarou getting the job done in Baton Rouge tonight. The Cane Cutters shutout the Rougarou 6-0 tonight and advance to a 9-10 record for the season. Acadiana will be facing Baton Rouge again tomorrow night on the road as they look to extend their winning streak against their state rival.
The Cane Cutters once again thrive on the mound in Baton Rouge as they allowed no runs scored throughout the game. Josh Mancuso (Nicholls State) and Reed Vincent (Belhaven) took control of the game defensively for the Cutters. Mancuso finished the night with a 2.70 ERA after pitching 6 innings with 4 strikeouts and only allowing 3 hits. Vincent finished with a 2.08 ERA and pitched 3 innings with 3 strikeouts and only gave up 2 hits on the night. Acadiana's pitching has been phenomenal as of late, and the Cane Cutters look to continue this defensive momentum into the upcoming games this week.
Acadiana came out swinging in the 1st inning scoring 4 total runs against Baton Rouge. Ethan Lege (Delgado) continues his extremely impressive 2021 campaign with a batting average of .351 on the night with 3 hits, and scoring 1 run. CJ Willis (UL Lafayette) was really able to help the Cutters tonight with 3 RBIs, 2 hits, 1 sacrifice fly, and 1 run scored. Willis also was able to record a stolen base littering the stats sheet tonight. Will Veillion (UL Lafayette) was able to make the most of his 2 hits by scoring a team high 2 runs in tonight's game.
The Cane Cutters will face off against the Rougarou again tomorrow in Baton Rouge before returning home on July 1st to play them again at home at Fabacher Field. Acadiana will look to continue to their hot streak against Baton Rouge in the upcoming games.
The Acadiana Cane Cutters will play their next game at home on July 1st against the Baton Rouge Rougarou. All home games will begin at 7:00 pm and will be broadcast live on TCL TV. Click on "Watch Live" on the home page of our team website to watch. For information on tickets, promotions, advertising, and other opportunities with the Cane Cutters check out the team's website at www.canecuttersbaseball.com or call the Cane Cutters office (337)-451-6582.
Follow us on Facebook, Instagram, and Twitter