Search Archive
Browse By: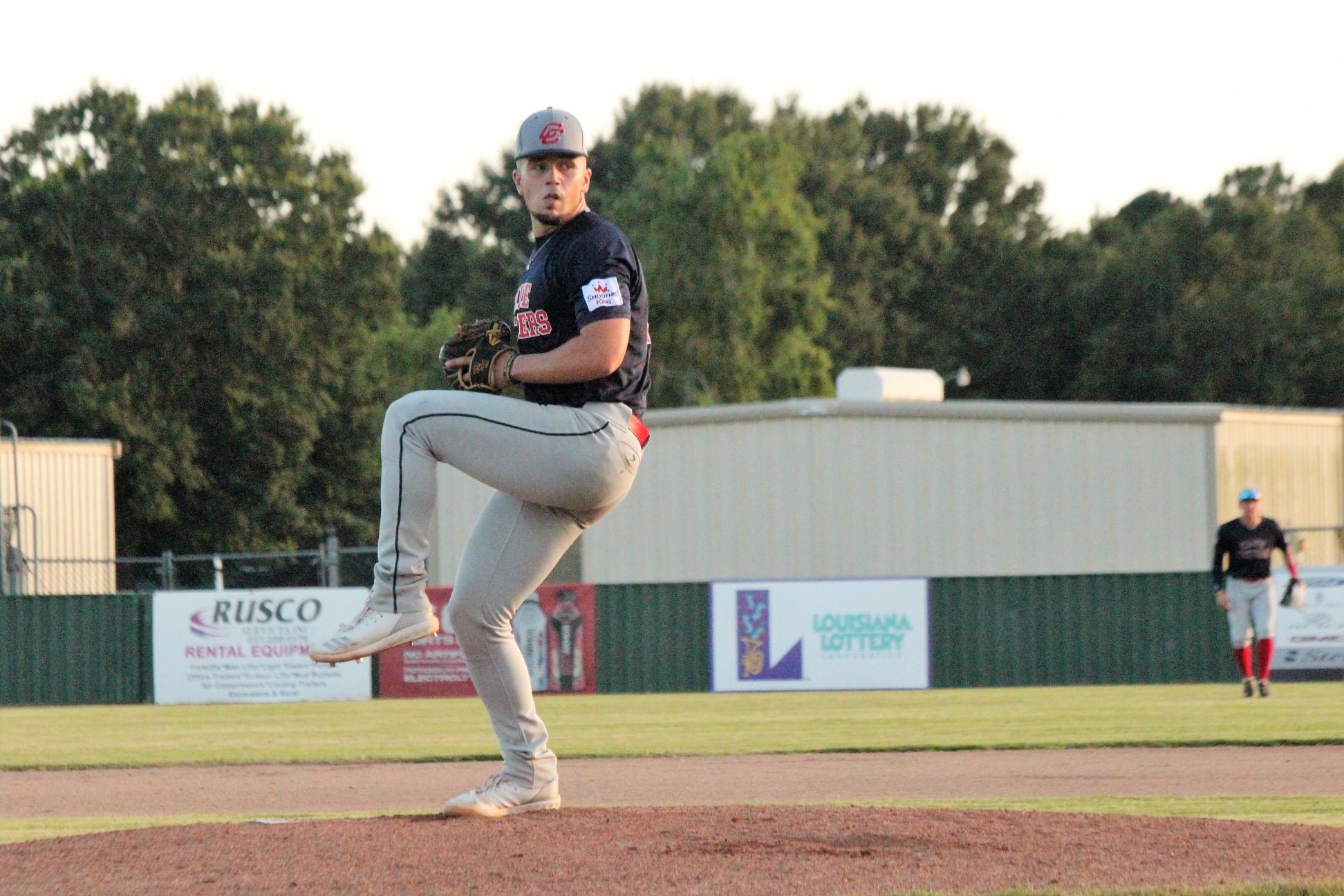 06/28/2021 7:51 AM
-
Lafayette, La. – The Acadiana Cane Cutters did well batting and pitching against the Baton Rouge Rougarou in tonight's game. The Cane Cutters defeated the Rougarou 6-1 tonight bringing their overall record to 8-10 on the season and making it their third win in a row against Baton Rouge. Acadiana will be heading back on the road Tuesday to face the Rougarou again in Baton Rouge.
The Cane Cutters got it done on the mound tonight only allowing 1 run in the entire game. Will Tynes (Southern Miss) pitched the majority of the game with 5 innings pitched. Tynes also added 5 strikeouts on the night and only allowed 1 run. Jay Ward (UTSA) pitched 3 innings and had 1 strikeout with no runs allowed. Chipper Menard (UL Lafayette) ended the game pitching 1 inning and sent the Rougarou back home with 3 strikeouts. Acadiana's pitching has been strong in the past week, and they look to continue that momentum into the second half of the season.
Acadiana also did well hitting the ball tonight, as they were able to score 6 runs against Baton Rouge. Returning player, Cole McConnell (Louisiana Tech), had a fantastic game on his debut with the Cane Cutters for the 2021 season. McConnell hit 3 singles and scored 2 runs on the night, and he also recorded a stolen base. Thomas Stevens (LSUE) also had a very solid night scoring 2 runs and hitting a double. Ethan Lege (Delgado) continues to have a strong season for the Cane Cutters. Tonight, Ethan had 1 double, 1 single, and also scored 1 run. Austin Trahan (Nicholls State) had 2 RBIs, and Ben VanCleeve (Ole Miss) scored 1 run while adding 1 RBI to the stat sheet as well.
The Cane Cutters will face off against the Baton Rouge Rougarou again Tuesday and Wednesday in Baton Rouge before returning home on July 1st to play the Rougarou at home at Fabacher Field.
The Acadiana Cane Cutters will play their next game at home on July 1st against the Baton Rouge Rougarou. All home games will begin at 7:00 pm and will be broadcast live on TCL TV. Click on "Watch Live" on the home page of our team website to watch. For information on tickets, promotions, advertising, and other opportunities with the Cane Cutters check out the team's website at www.canecuttersbaseball.com or call the Cane Cutters office (337)-451-6582.
Follow us on Facebook, Instagram, and Twitter