Search Archive
Browse By: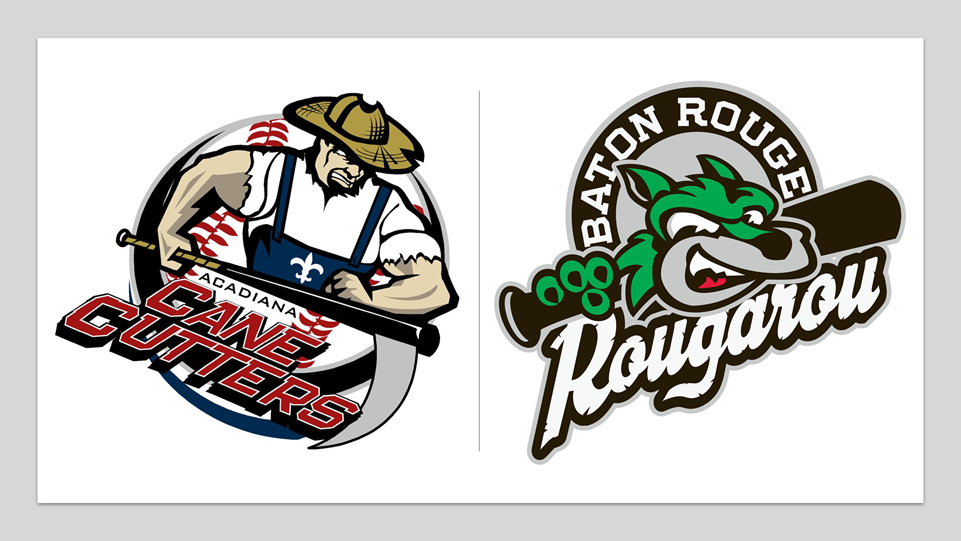 06/25/2021 7:16 AM
-
Lafayette, La. – The Acadiana Cane Cutters now have put together 4 wins in a row defeating the Baton Rouge Rougarou yet again on the road. The Cane Cutters got by the Baton Rouge Rougarou 5-4 after being down by 3 for most of the game. The Cutters scored all 5 of their runs in the 8th inning, which was just enough to get them to a 7-8 record on the season. Acadiana will look to stay hot on the road as they travel to play the Brazos Valley Bombers for a two-game stand in Bryan, Texas.
Unlike last night's game, Acadiana took a while to heat up offensively against Baton Rouge. However, the Cane Cutters were able to once again rack up 5 runs in a single inning against the Rougarou and ultimately take the game from them. It was another great team effort from the Cane Cutters with 5 different players each getting the chance to make it home against Baton Rouge. Will Veillion (UL Lafayette) was able to score 1 run and get 1 RBI on the night. Nathan Carriere (Lamar University) and Peyton Puckett (Northwest CC) each had a pair of hits while also scoring a run as well.
The Cane Cutters had a solid pitching outing against the Rougarou with Beau Hebert (Louisiana College), Nick McAuliffe (UNO), and Turner Toms (Chipola College) holding it down on the mound tonight. Hebert and McAuliffe each had a total of 4 strikeouts on the night, and Toms had a total of 3 strikeouts as well.
The Cane Cutters will face off against the Brazos Valley Bombers tomorrow night in Bryan, Texas. Acadiana is really starting to put together a nice string of wins and will look to get their 5th win in a row tomorrow night. The Cane Cutters will continue their road stretch for a couple of days before returning to play at home Sunday.
The Acadiana Cane Cutters will play again at home on Sunday, June 27th against the Baton Rouge Rougarou at Fabacher Field. Be sure to come out and bring your dog for Bark at the Park powered by Camp Bow Wow! All home games will begin at 7:00 pm and will be broadcast live on TCL TV. Click on "Watch Live" on the home page of our team website to watch. For information on tickets, promotions, advertising, and other opportunities with the Cane Cutters check out the team's website at www.canecuttersbaseball.com or call the Cane Cutters office (337)-451-6582.
Follow us on Facebook, Instagram, and Twitter