Search Archive
Browse By: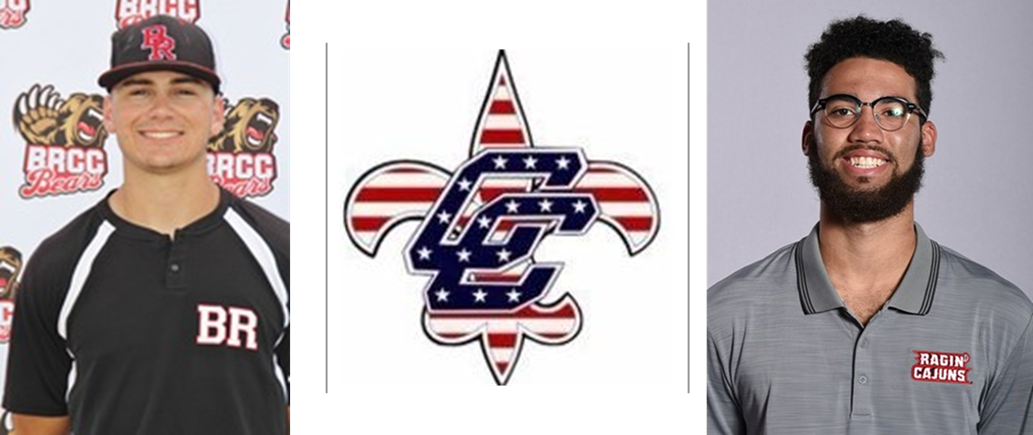 06/16/2021 1:42 PM
-
Lafayette, La. –With the season going underway and more players coming in day after day with their collegiate seasons ending, the Cane Cutters are excited to add talented Outfielder Nathan Carriere and Utility CJ "Mr. Do it all" Willis to help out for the remainder of the season. With Nathan Carriere coming from Baton Rouge Community College and CJ Willis coming from University of Lafayette, the Cane Cutters are excited to see what they can add to an already talented roster.
Standing at 6'2 and 192 pounds Nathan Carriere is a sophomore Outfielder that reigns from Maringouin, LA that played his season under coach Thomas Simoneaux at Baton Rouge Community College. In his career their Nathan was able to bat a .354 batting average, while batting in 38 RBI and stealing 37 bases and scoring 56 times. He also showed that he was a big hitter threat at bat with 9 home runs. Nathan Carriere is a very solid player that is oozing with talent, and the Cane Cutters are excited to have him join the team for the season.
At 6'3 and 200 pounds CJ "Mr. Do it all" Willis is another Louisiana product from the University of Louisiana at Lafayette that signed to LSU right out of high school after being drafted to the Tampa Bay Rays and earning All-American, All-State, and All- district honors in his senior season at Ruston High School. Willis is a utility player that played under coach Matt Deggs in the 2021 season and posted some solid numbers with a .250 batting average and 14 RBI's. While also posting a .969 fielding percentage which shows that he is a extremely solid defender that could help strengthen the Cane Cutters defense for the season.