Search Archive
Browse By: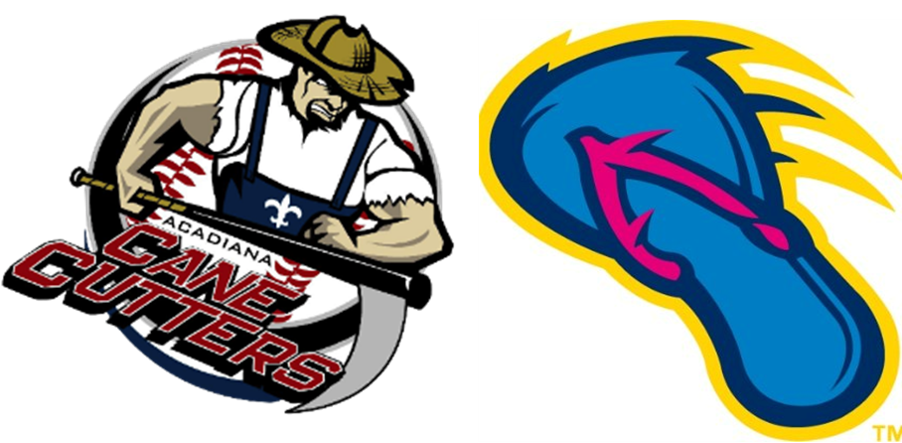 06/09/2021 5:39 AM
-
Lafayette, La. – The Acadiana Cane Cutters get their second win of the season for their home opener against the San Antonio Flying Chanclas pitching a shutout. The Cane Cutters go up a game in the home series against the Flying Chanclas and look to create a win-streak at home June 9th at 7pm at Fabacher.
Acadiana's pitchers had a strong collective outing tonight. Only allowing 3 hits through all 9 innings. Andrew Cossio was awarded the win going 3.0 innings with 2 strikeouts and Nick McAulife went 3.0 innings with 3 strikeouts. Chipper Menard went 2.0 innings with 4 strikeouts and Turner Toms closed the game pitching 1.0 inning getting 2 strikeouts. The Acadiana Cane Cutters will look to build off of this pitching effort in the rest of the homestand against the Flying Chanclas.
Conor Higgs led the team in stolen bases with 3 and hit a double. Peyton Puckett was able to stay hot hitting two doubles and 3 RBIs for the Cane Cutters. Austin Trahan and Michael Latulas were also able to bring runs across scoring the Cane Cutters 5 totals runs.
The Cane Cutters look to continue to stay undefeated at home this week with games against the Flying Chanclas Wednesday and Thursday and then host the Brazos Valley Bombers in a two game weekend series.
The Acadiana Cane Cutters will host next home game June 9th against the San Antonio Flying Chanclas at Fabacher Field. All home games will begin at 7:00 pm and will be broadcast live on TCL TV. Click on "Watch Live" on the home page of our team website to watch. For information on tickets, promotions, advertising, and other opportunities with the Cane Cutters check out the team's website at www.canecuttersbaseball.com or call the Cane Cutters office (337)-451-6582.
Follow us on Facebook, Instagram, and Twitter