Search Archive
Browse By: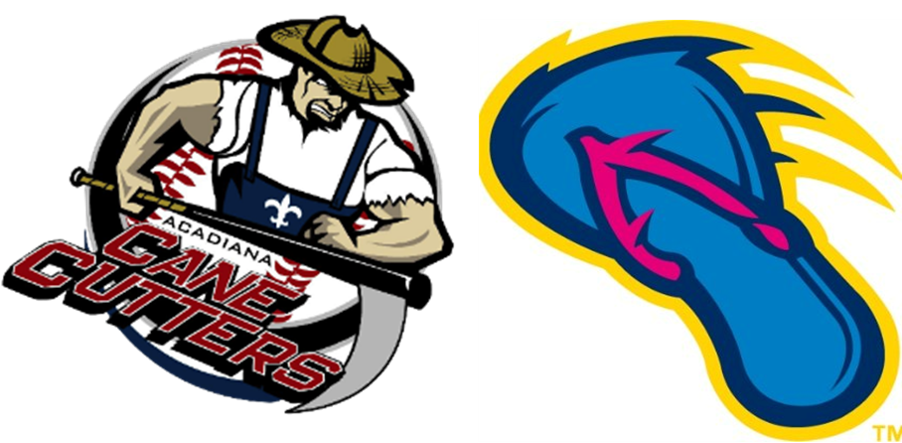 06/02/2021 9:59 PM
-
Lafayette, La. – The Acadiana Cane Cutters get down early as the San Antonio Flying Chanclas score six runs in the first inning. The Cane Cutters were able to tally up three runs of their own in the top of the ninth for a last minute push, but ultimately came up short in their second game against the San Antonio Flying Chanclas 13-6.
Catcher, Austin Trahan (Nicholls State) led Acadiana in batting average at .500 and also accounted for 2 runs off of 2 hits. Carson Jones (ULM) was also able to help Acadiana's scoring with a team high 2 RBIs. The first Cane Cutters homerun of the season was earned by returning player Ethan Lege (Delgado) in this outing against the Flying Chanclas. Acadiana's offensive effort is starting to improve and could bode well for the team throughout the summer.
Acadiana's Beau Hebert (Louisiana College) pitched an excellent game throwing four strikeouts with no hits earned throughout two innings. Logan Miracle (Nicholls State) was able to put up three strikeouts in two innings pitched against San Antonio. Nick McAuliffe (UNO) also had a good outing pitching one strikeout and only allowing one hit in one inning.
The Cane Cutters will continue their road trip tomorrow traveling up to Amarillo for the next road series of the 2021 season. As Acadiana looks to bounce back from an 0-2 start, they will go from facing an undefeated San Antonio team to squaring off against the 3-1 Amarillo Sod Squad.
The Acadiana Cane Cutters will host their 2021 home opener on Tuesday, June 8th, against the San Antonio Flying Chanclas at Fabacher Field. All home games will begin at 7:00 pm and will be broadcast live on TCL TV. For information on tickets, promotions, advertising, and other opportunities with the Cane Cutters check out the team's website at www.canecuttersbaseball.com or call the Cane Cutters office (337)-451-6582.
Follow us on Facebook, Instagram, and Twitter