Search Archive
Browse By: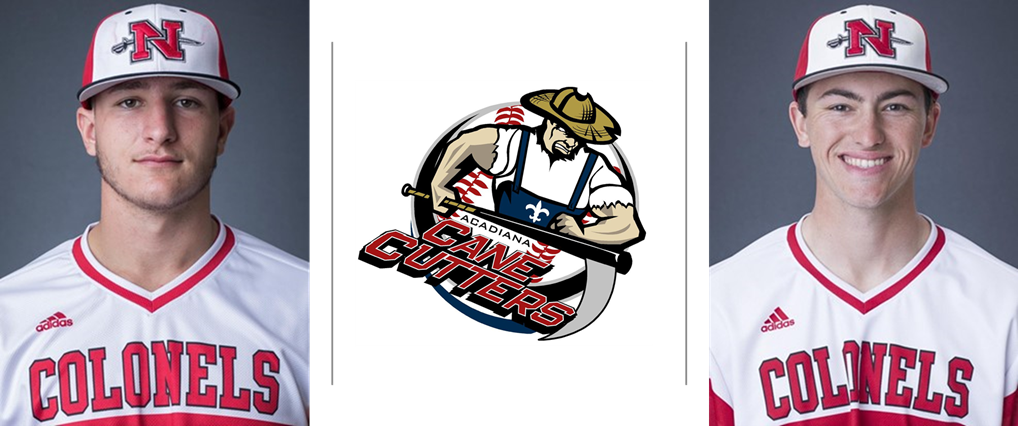 04/23/2021 11:20 AM
-
Lafayette, La. – With the TCL 2021 season set to begin in just over a month, Acadiana adds some talented players from another university within the state of Louisiana. The Cane Cutters are bringing in two players from Nicholls State University (Thibodaux, LA) by signing catcher Austin Trahan and outfielder Caleb Hill. Trahan and Hill will be a couple of exciting additions to the Cane Cutters' 2021 roster.
The sophomore, Austin Trahan, is a local player from New Iberia, Louisiana. Austin played high school baseball at New Iberia Senior High School, and he also played baseball for Coffeyville Community College Red Ravens. For the Red Ravens, Austin was a hitting machine with a batting average of .297, a slugging percentage of .578, and hitting 19 RBIs. Trahan also came out with 8 doubles, 2 triples, and 2 homeruns. Austin will bring some speed and great fielding to the Cane Cutters as he finished with five stolen bases and a near perfect fielding percentage .989 with the Red Ravens.
Outfielder, Caleb Hill, is a freshman from Midlothian, Texas. Caleb attended Grand View High School, in Grand View, Texas where he had phenomenal high school career with the Zebras. In high school, Caleb had an exceptional batting average his senior year of .505 with an on base percentage of .612. As a senior, the outfielder finished with eight triples, eight doubles, and collected two homeruns while racking up 24 stolen bases for the Zebras. He was named the District Offensive MVP while getting recognize as a 1st team all-state outfielder. For the Colonels, Caleb played in five games with the shortened 2020 season. In those five games, he scored two runs as a pinch runner and had a perfect 1.000 fielding percentage in the outfield.