Search Archive
Browse By: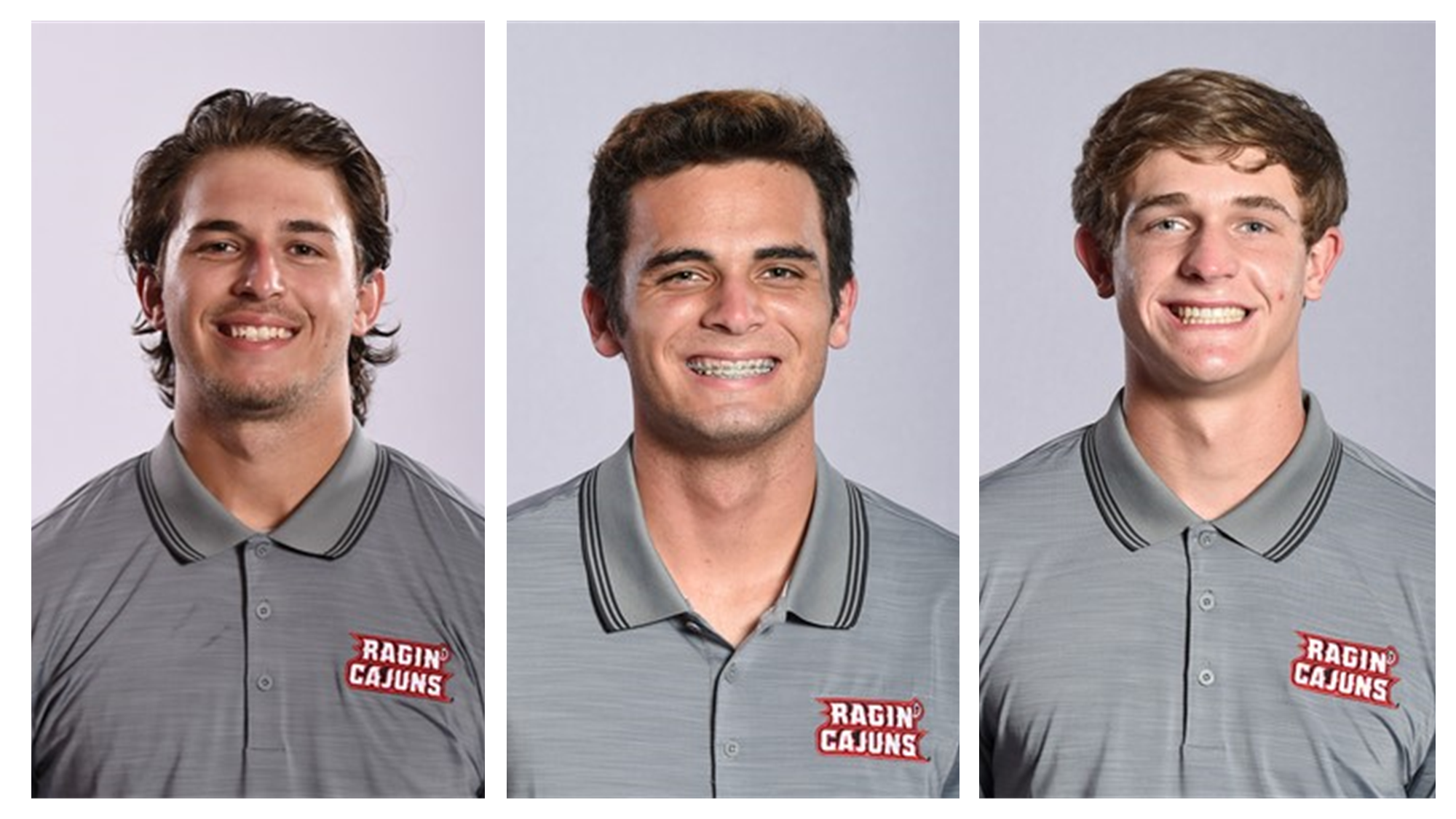 03/22/2021 6:13 PM
-
Lafayette, La. – With the 2021 season right before us, the Cane Cutters sign three players from the University of Louisiana (Lafayette, LA). The Cane Cutters are bringing in pitchers Chipper Menard, Austin Perrin, outfielder Conor Higgs for the upcoming 2021 season. The talent and skills of these local players will bring in excitement for Cane Cutters organization, fans, and community as we are celebrating the 10th year anniversary this season.
The left-handed pitcher, Austin Perrin, is a Junior from Boutte, Louisiana. Austin attended Hahnville High School in Boutte where he had an exceptional high school career with the Tigers. In high school, Austin Perrin finished his senior year with 102 strikeouts and a 1.45 ERA while earning 1st team all-state honors in 2016 and 2017. He also led his high school football team to back-to-back quarterfinals while playing quarterback for two seasons with the Tigers. As a freshman in 2018, Austin had a season-high six strikeouts while pitching 3.2 innings against UT-Arlington. In the 20 games Austin played, he started in eight of them while striking out 37 batters. As a sophomore, Austin lead the team with 67.2 innings pitch and was able to come up with two saves for the Ragin Cajuns. Against Arkansas State, he pitched a shutout with six strikeouts in seven innings. Austin went on 3 game streak of not allowing any runs in 10 innings pitched with 10 strikeouts.
The left-handed pitcher Chipper Menard is a freshman from New Iberia, Louisiana. Chipper attended New Iberia Senior High School where he had a remarkable high school career with the Yellow Jacket Bees. In high school, Chipper was named NISH Pitcher of the Year and Best of the Teche Pitcher. Menard made LBCA 1st Team All-State Pitcher and earned District 3-4A Most Valuable Player of the Year. In UL's victory over Tulane University, Chipper pitched two innings allowing only one run with three strikeouts.
Conor Higgs, the freshman outfielder from Texas City, attended Texas City High School where he had phenomenal high school career with the Stingarees. In high school, Conor made 1st team all-district player twice and was able to acquire a spot in the HABCA Future Game in 2019. Higgs showed his batting skills in high school posting .375/.407/.568 batting averages along with two homeruns and eight triples.
"We are excited to bring in our local players from UL to represent the Cane Cutters in the 2021 season," says Richard Chalmers, Owner of the Cane Cutters.