Search Archive
Browse By: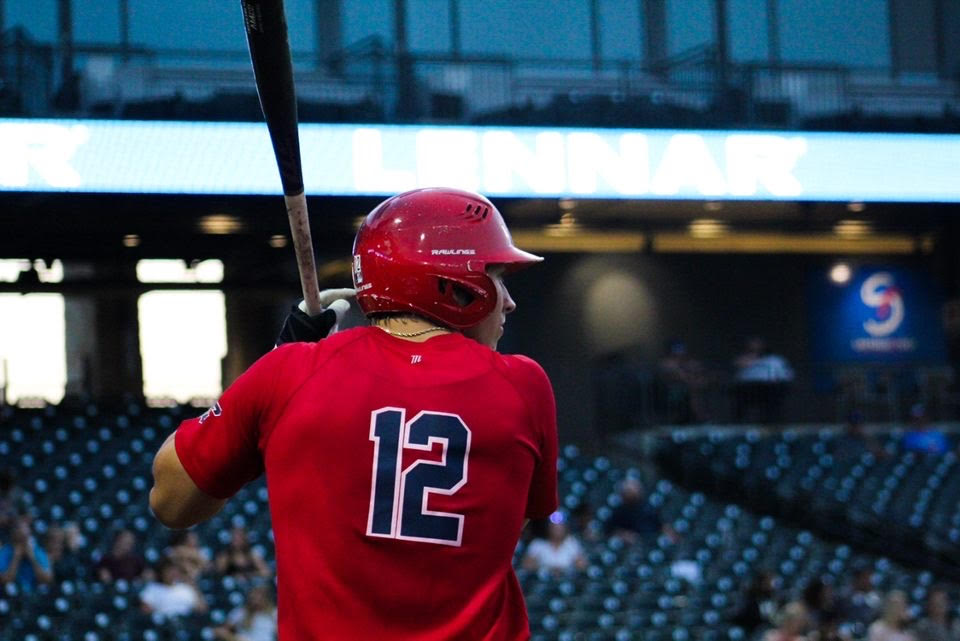 07/15/2020 11:01 PM
-
Round Rock, Texas -- Coming off a close loss in the series opener, the Acadiana Cane Cutters grabbed a 8-5 victory over the Round Rock Hairy Men Wednesday night at Dell Diamond to even out the series.
The Cane Cutters were led by left fielder Cole McConnell (LA Tech) at the plate. The lefty went 4-for-5 with two runs and an RBI. Designated hitter Will Veillon (BRCC) went 3-for-4 with a walk and an RBI and second baseman Champ Artigues (Southeastern Louisiana) hit 3-for-5 with two runs scored.
Acadiana got to work in the top of the second when Zavier Moore (Southern University) and McConnell both singled to get on base. Veillon then drove in Moore but was caught at second. Caleb Hill (Nicholls State) grounded out to bring in McConnel.
The Hairy Men took the lead with three runs in the bottom of the inning but the Cane Cutters came roaring back with three more in the top of the third. Shortstop Logan McLeod (LA Tech) walked and then advanced to second on an error by the pitcher. Artigues singled to put runners on the corners and third baseman Peyton Lejeune (LSU-Eunice) drove in McLeod with a double. Artigues then scored on a sacrifice hit by Moore and Lejeune added the next run on a single by McConnell.
Round Rock tied the game with two runs on the bottom of the third but the Cane Cutters refused to back down, retaking the lead with runs on the fourth and fifth and then icing the win with a run in the eighth.
Bailey Holstein (Univ. of New Orleans) got the start for Acadiana, throwing four innings, allowing five runs (all earned) on seven hits and two walks, but striking out five. Hunter Meche (LSU-Alexandria) took over for three frames, allowing only one hit but keeping things scoreless. Hayden Johns (New Mexico State) threw a scoreless, hitless eighth before Matt Adams (Southern Miss) got the save with three straight strikeouts in the ninth.
Acadiana closes out the series with Round Rock Thursday night before heading back to Fabacher Field to host the Brazos Valley Bombers for a three-game set. Friday, July 17 will be Front Line Hero's Night, presented by Danny Landry for District Attorney. All home games will begin at 7 p.m. and will be broadcast live on ESPN 1420 AM. All Texas Collegiate League games this summer can be streamed on TCL-TV at https://tcl-tv.vewbie.com/. For more information on tickets, promotions, advertising and other opportunities with the Cane Cutters, check out the team's website at canecuttersbaseball.com, or call the Cane Cutters front office at (337) 451-6582.