Search Archive
Browse By: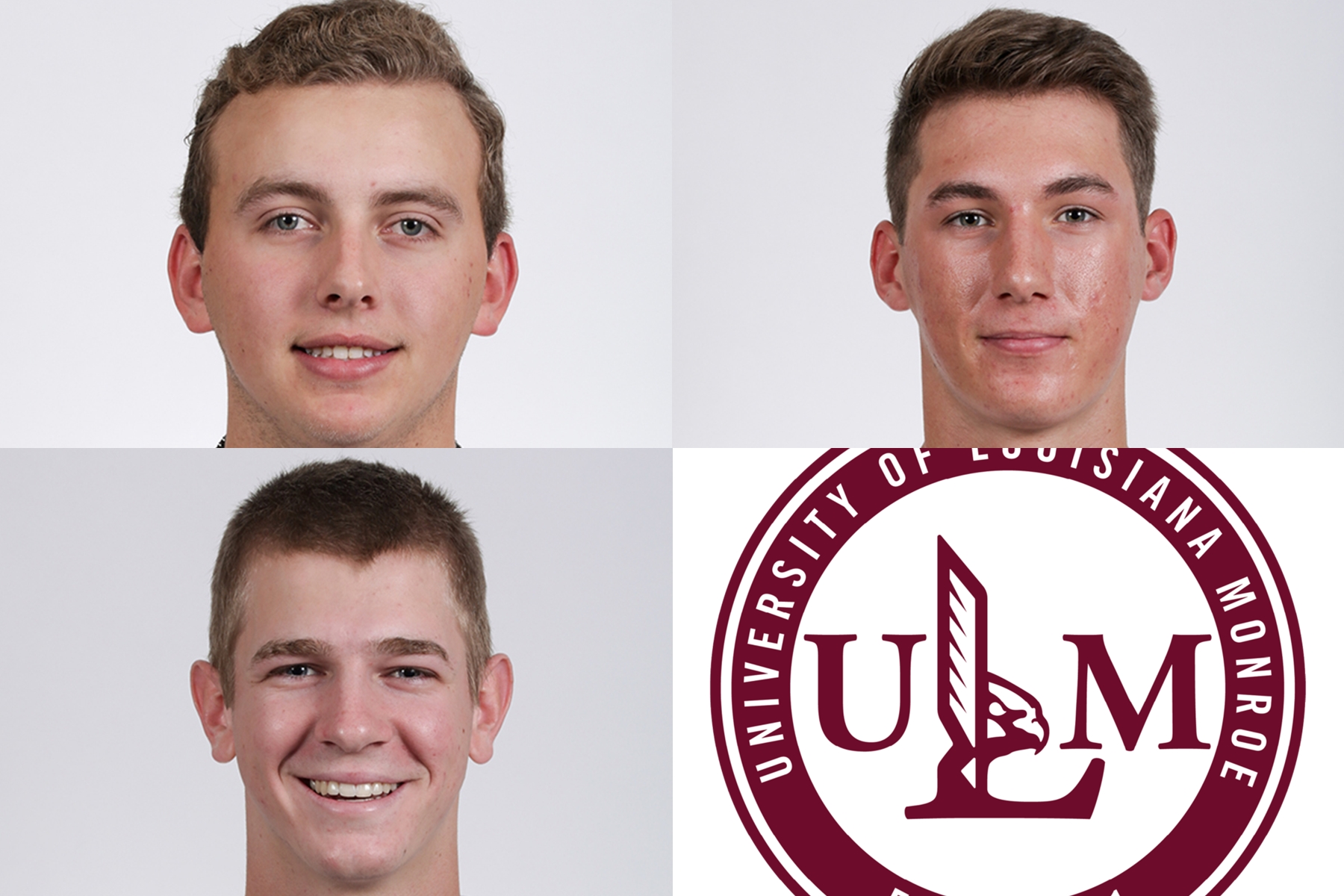 04/28/2020 8:41 PM
-
Lafayette, La. – Even with the announcement last week that the TCL season would be delayed, the Cane Cutters were busy signing three players from the University of Louisiana-Monroe, the team announced today. Pitchers Cameron Barlow, Lucas Wepf and Nicholas Judice will make their Cane Cutter debuts in 2020, joining fellow ULM Warhawk Trace Henry who was announced as returning earlier this month.
Left-handed pitcher Cameron Barlow, a redshirt freshman from Halls, Tenn., will join the Cane Cutters staff this season. He appeared in 3 games for ULM during the 2020 season and posted a 4.38 ERA over 12 1/3 innings pitched, while recording 9 strikeouts and a 2-0 record. Barlow attended Dyer County High School in Newbern, Tenn., where he was named to the All-District team during his senior campaign while posting a 6-1 record with a 1.10 ERA.
Right-handed pitcher Lucas Wepf, a junior from Ontario, Canada, began his collegiate career at Pratt CC in Pratt, Kansas where he played for two seasons. In 2019, he made 14 appearances with 13 starts for the Beavers, going 3-4 with a 5.51 ERA over 65.1 innings, and 66 strikeouts. He also posted 9.1 strikeouts per nine innings during his tenure with the team. Wepf saw limited action with ULM during the shortened 2020 season as he recorded 2 strikeouts over 1 2/3 innings pitched. He attended Christ the King Secondary School in Halton Hills, Ontario where he earned four varsity letters.
Right-handed pitcher Nicholas Judice, a 6'8'freshman from Baton Rouge, LA., will be an imposing figure on the mound for the Cane Cutters staff during the 2020 season. Judice appeared in 3 games for the Warhawks, where he posted a 6.00 ERA and recorded 7 strikeouts with a 1-1 record. He attended Catholic High School in his hometown where he earned first team All-State honors as a senior, All-District as both a sophomore and junior and also lettered in basketball.
The Acadiana Cane Cutters will open the 2020 season at home on Monday, July 6 against the Brazos Valley Bombers at Fabacher Field. All home games will begin at 7:00pm and will be broadcast live on ESPN 1420 AM. For information on tickets, promotions, advertising, and other opportunities with the Cane Cutters, check out the team's Web site at www.canecuttersbaseball.com, or call the Cane Cutters office at (337) 451-6582.