Search Archive
Browse By: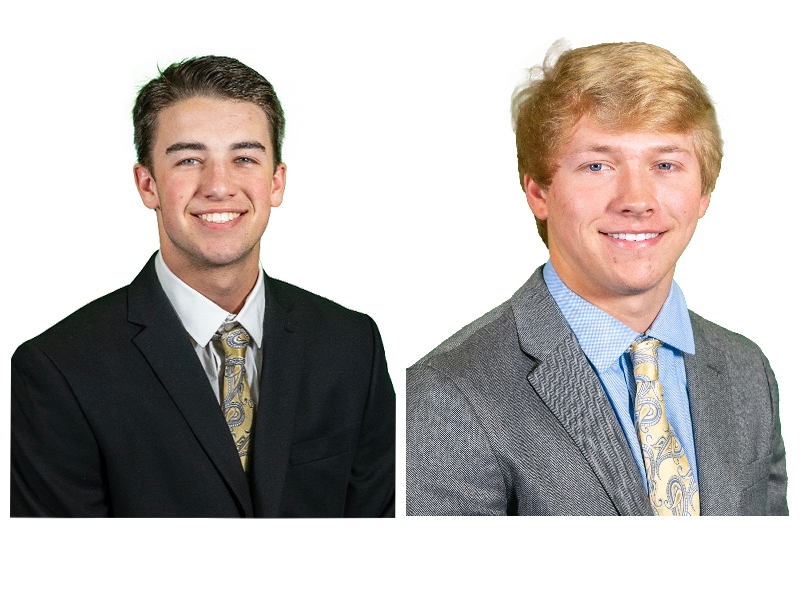 04/14/2020 6:08 PM
-
Lafayette, La. – The Cane Cutters made another significant roster move this week with the signing of infielder Logan McLeod and outfielder Cole McConnell from LA Tech, a member of Conference USA, the team announced today. This announcement comes days after the Cane Cutters announced the signings of four players from conference foe Southern Mississippi for the 2020 season.
Infielder Logan McLeod, a freshman from Sour Lake, Tex., will be looking to compete for a spot up the middle for the Cane Cutters this season. McLeod appeared in 7 games at shortstop for the Bulldogs and scored 5 runs in 13 plate appearances during the shortened 2020 season. He went 1-2 with a run scored in his lone start of the year and posted a .909 fielding percentage. McLeod attended Hardin-Jefferson High School in his hometown where during his baseball career he was a member of the Beaumont Enterprise's Super Gold 2nd Team. He hit .356 with a .482 OBP during his high school career and hit .440 as a junior, which was the second-best batting average in school history. McLeod's 85 career hits rank third in Hardin-Jefferson High School history.
Outfielder Cole McConnell, a freshman from Beaumont, Tex., will seek to patrol the corner outfield for the Cane Cutters during the 2020 season. McConnell appeared in 13 games for the Bulldogs making 11 starts, primarily in left field, where he registered a perfect 1.000 fielding percentage with 14 put outs. and slashing .219/.444/.250 with 3 stolen bases. McConnell opened his Louisiana Tech career with a five-game hitting streak and went 2 for 3 with a double in the season-opening win over ULL. He attended West Brook High School in his hometown and earned All-State recognition as a senior while posting a .471 batting average. McConnell was a member of the All-District 1st Team as a sophomore, junior, and senior and was also named a Perfect Game Preseason Underclass All-American as a sophomore and junior.
The Acadiana Cane Cutters open the 2020 season at home on Thursday, May 28 against the Baton Rouge Rougarou at Fabacher Field. All home games will be broadcast live on ESPN 1420 AM. For information on tickets, promotions, advertising, and other opportunities with the Cane Cutters, check out the team's Web site at www.canecuttersbaseball.com, or call the Cane Cutters office at (337) 451-6582.