Search Archive
Browse By: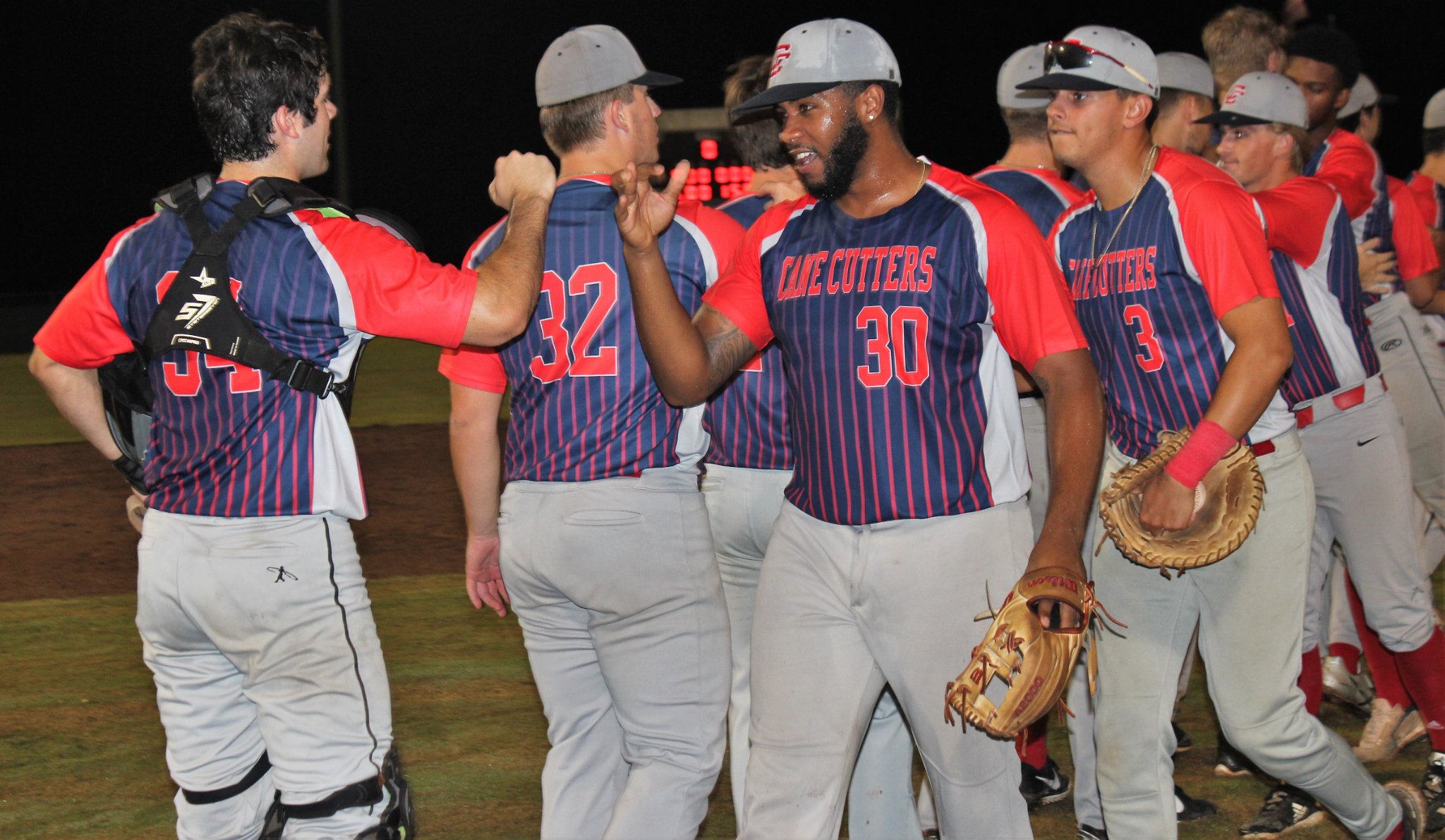 08/23/2022 12:35 PM
-
Lafayette, La. – The Acadiana Cane Cutters won the Texas Collegiate League Championship on
August 7th. Since then, the good news has continued as numerous players were recognized as
well as our very own head coach.
The Cane Cutters took home eight postseason awards with some outstanding game stats. Head
Coach Darien Dukes was named the TCL Coach of the Year. Outfielder Patrick Lee (William
Carey) (.333BA, 156AB, 46R 52H, 39SB) was named TCL Player of the Year. John Gray
(UNO) (50IP, 70SO 5W-1L, 1.98 ERA) was named the TCL Pitcher of the Year.
We also had 5 additional players named to the all-TCL team for the 2022 season. The position
players recognized were catcher Matt Abshire (ULM) (.216BA, 139AB, 30H) , shortstop Kade
Dupont (ULM) (.313BA, 83AB, 26R, 26H), and outfielders Jake LaPrairie (Tulane) (.306BA,
111AB, 26R, 34H) and Justin Williams (LA Tech) (.283BA, 138AB, 27R, 39H, 30RBI, 20SB).
Pitcher Josh Mancuso (Nicholls) (49IP, 57SO, 5W-2L, 2.93ERA) was also named a member of
the team. The Cane Cutters had an outstanding season, and we want to congratulate all of these
players for their achievements.
The Cane Cutters would like to give a huge thank you to all of our fans that stuck with us this
season. Year 12 was one to remember, and we can't wait to do it all again next year! Stay tuned
throughout our offseason for updates on the 2023 season. See y'all next summer! Go Cutters!
For information on tickets, promotions, advertising, and other opportunities with the Cane
Cutters check out the team's website at www.canecuttersbaseball.com or call the Cane
Cutters office (337)-451-6582.