Search Archive
Browse By: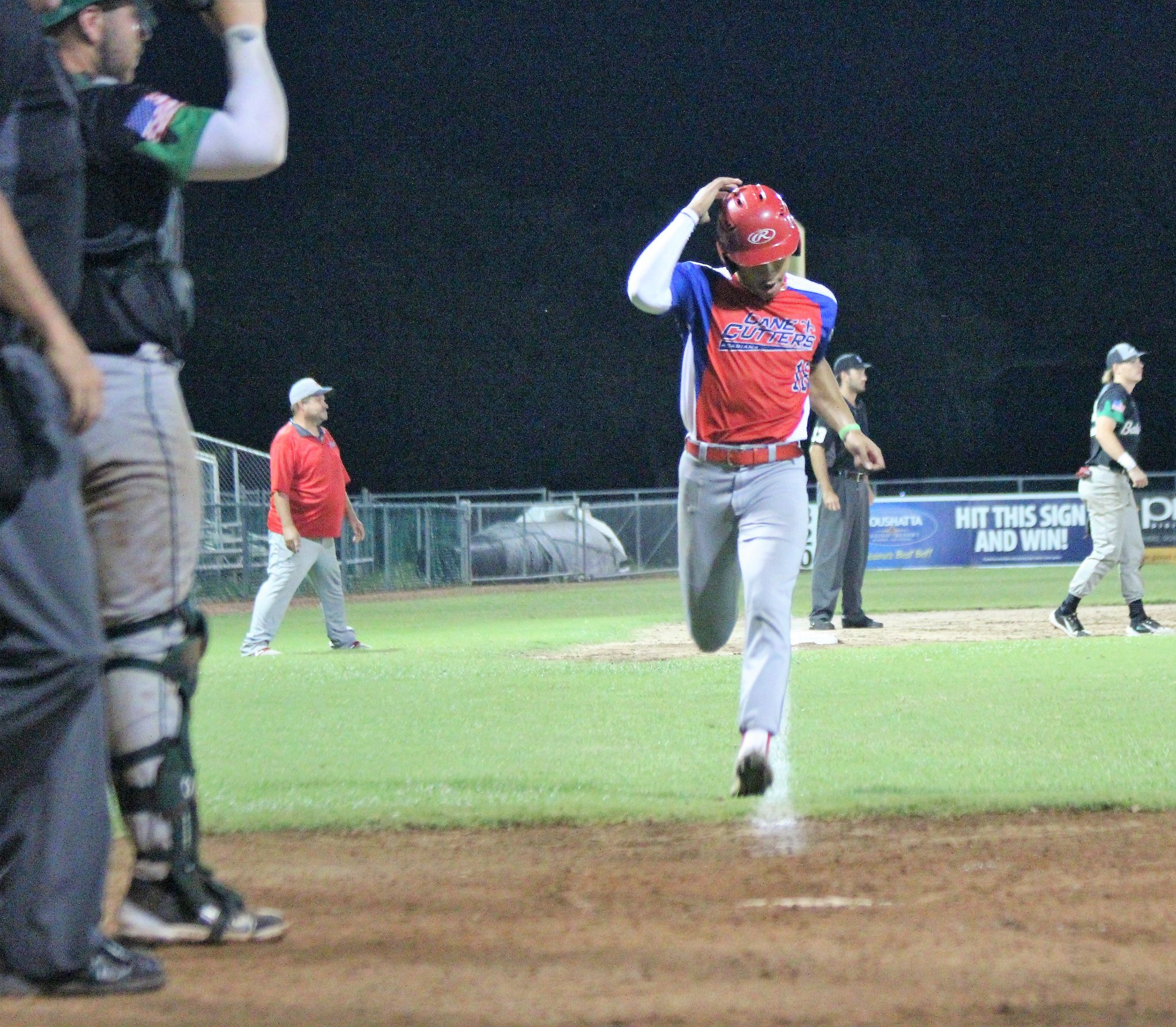 08/02/2022 9:46 PM
-
Lafayette, La. – The Acadiana Cane Cutters win at the Baton Rouge Rougarou in an impressive showing for the first game of the playoff series. Even with only having one day of rest after playing 10 games straight, the Cane Cutters put on a show in Baton Rouge
The Cane Cutters had a good night at bat, recording 7 hits on the night. Cristian Garcia (Hill College) had 1 hit with 2 runs batted in on 5 at-bats, while Patrick Lee (William Carey), River Orsak (Lamar), and JuJuan Franklin (LA Christian) had 1 hit and 1 RBI each. Bobby Lada (UL) was also able to record 2 hits on 4 at-bats.
Only allowing 1 run and 3 hits on the night, the Cane Cutters had an outstanding night on the mound. Pitching for the first 6 innings, John Gray (UNO) dominated, allowing just 2 hits and the Rougarou's only run of the night, while racking up 6 strikeouts. Replacing Gray in the 6th inning, Nick Judice (ULM) was able to close out the game, allowing just 1 hit and striking out 5 batters.
Come out to Fabacher Field tomorrow, Wednesday, August 3rd, to cheer on the Cane Cutters as they take on the Baton Rouge Rougarou for the game two of the series. You can watch all home games live on TCL TV. Click on "Watch Live" on the home page of our team website to watch.
For information on tickets, promotions, advertising, and other opportunities with the Cane Cutters check out the team's website at www.canecuttersbaseball.com or call the Cane Cutters office (337)-451-6582.