Search Archive
Browse By: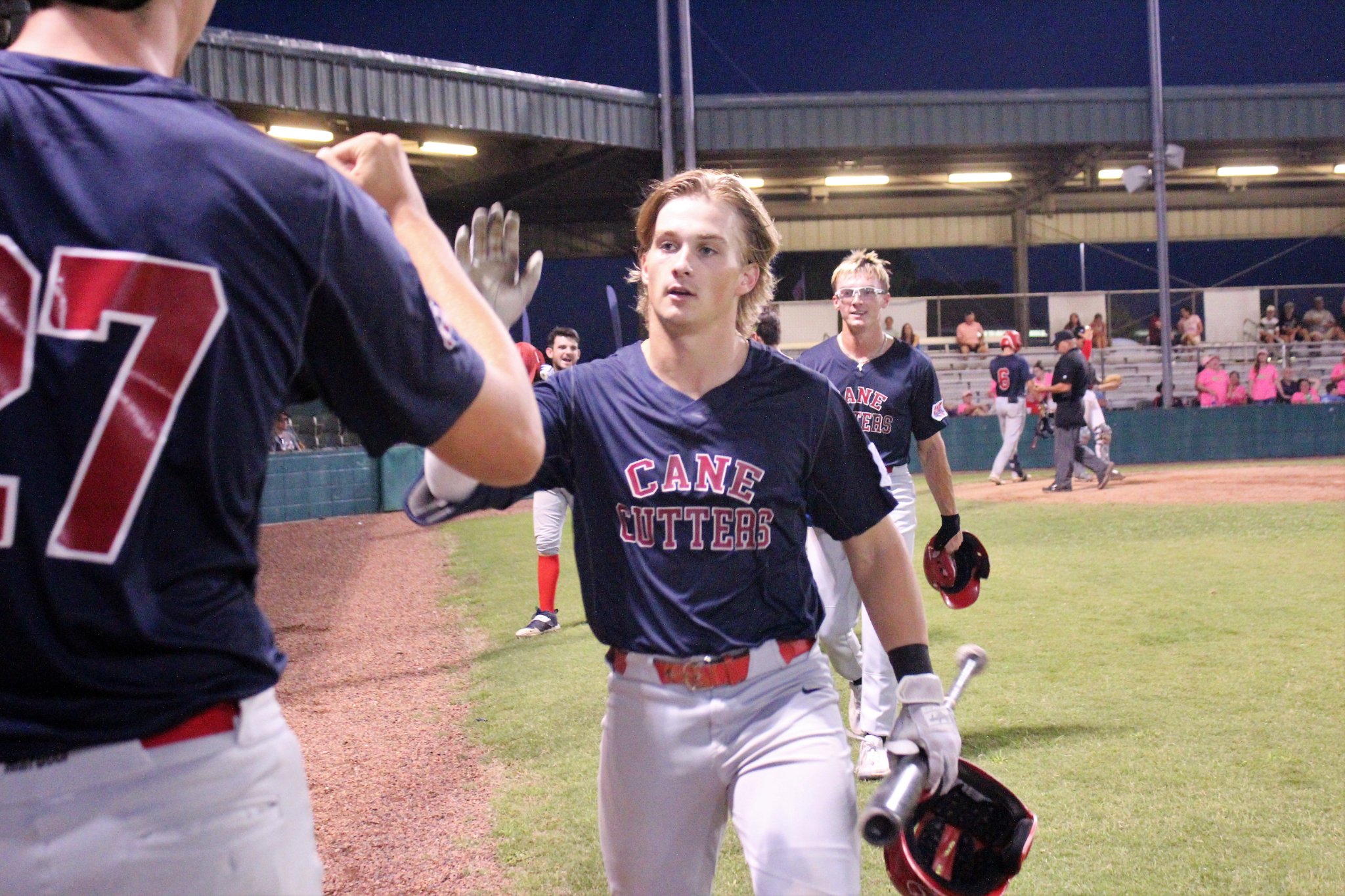 06/19/2022 11:05 PM
-
Lafayette, La. – Tonight, the Cane Cutters took down the Generals with a 16-6 win. The Cutters dominated with an 11 hit night at the plate and only 6 runs allowed by the pitching staff.
Multiple Cane Cutters had a phenomenal night at the plate. Justin Williams (LA Tech), Jarrett McDonald (ULM), and Jake Laprairie (Tulane) all had a 3-hit night. Included in those 3 hits, both McDonald and Laprairie had a double and Williams had two triples. Of the 14 RBIs of tonight's game, William's was responsible for 7 of those.
Starting on the mound tonight was Will Tynes (USM). He threw for 4 innings, only allowing 4 runs and totaling 5 strikeouts. Coming in as the second reliever of the night was Josh Mancuso (Nicholls State). He did not allow any runs in his 1.1 innings pitched and struckout 2 generals.
Come out to Fabacher Field Tuesday, June 21st for our Luau theme night. Wear your best Hawaiian attire and come enjoy $2 off margaritas. The Cane Cutters will be facing the Seguin River Monsters for the first time at home. You can watch all home games live on TCL TV. Click on "Watch Live" on the home page of our team website to watch.
For information on tickets, promotions, advertising, and other opportunities with the Cane Cutters check out the team's website at www.canecuttersbaseball.com or call the Cane Cutters office (337)-451-6582.