Search Archive
Browse By: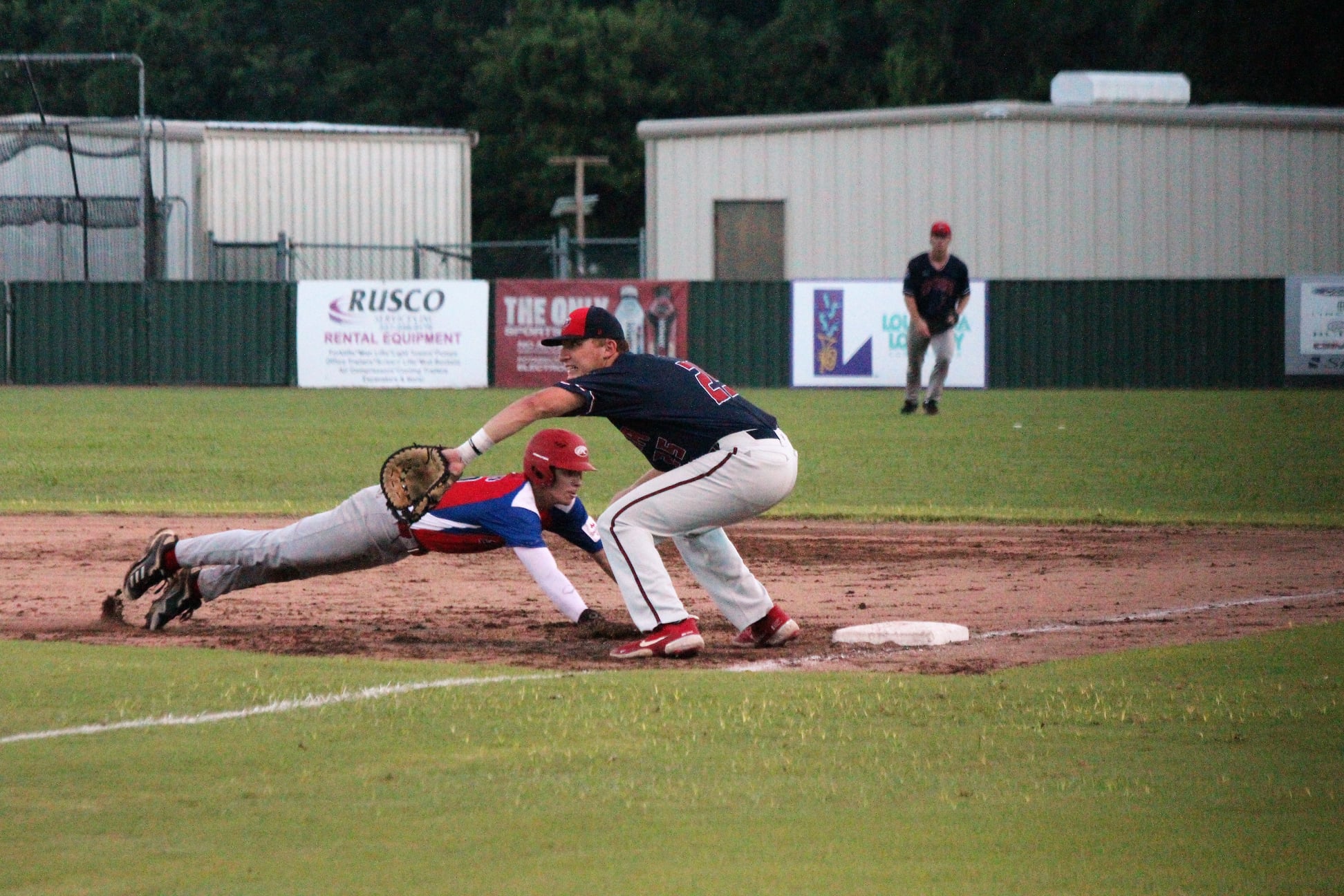 08/05/2021 10:23 AM
-
Lafayette, La. – The Acadiana Cane Cutters fall to the Victoria Generals 2-5 in the second game of the playoffs forcing a game 3 in the series to advance to the TCL championship. The Cane Cutters will play against the Generals in Victoria tomorrow night at 7pm for a chance to play for the ultimate goal in winning it all. The TCL championship will be played in San Antonio, as the Flying Chanclas defeated the Bombers tonight.
The Cane Cutters once again were able to hit well against the Generals but struggled to turns those hits into runs. Acadiana out-hit Victoria 11-4 in tonight's game with Cole McConnell (Louisiana Tech) leading the Cutters with 4 hits. Jerrett McDonald (DBU) had 2 hits on the night with 1 RBI against the Generals. Jack Schell (Lamar University) and Will Veillion (UL) scored the only runs for the Cane Cutters in tonight's game. Acadiana will look to bat in the runs tomorrow night, as they prepare to face the Generals again.
Acadiana played well defensively, as the Cane Cutters only allowed 4 hits on the night against the Generals. Will Tynes (Southern Miss) tallied 5 strikeouts in 4 innings in tonight's game. Cole Payne (Temple College) pitched 3 innings allowing no runs scored and only 1 hit while adding on 2 strikeouts as well. The Cane Cutters will get another shot at the Generals tomorrow night in hopes of advancing to the TCL Championship game in San Antonio.
The Cane Cutters will play again tomorrow in Victoria, Texas against the Generals at 7pm. The winner will be awarded with a trip to San Antonio to play the Flying Chanclas for the right to be named TCL champions. Be sure to tune in to TCL TV to watch your Acadiana Cane Cutters continue to compete for the ultimate goal of a TCL Championship!
The Acadiana Cane Cutters will play again tomorrow on August 5th against the Victoria Generals in Victoria, Texas in the 2021 TCL Playoffs. The game will begin at 7:00 pm and will be broadcast live on TCL TV. Click on "Watch Live" on the home page of our team website to watch. For information on tickets, promotions, advertising, and other opportunities with the Cane Cutters check out the team's website at www.canecuttersbaseball.com or call the Cane Cutters office (337)-451-6582.
Follow us on Facebook, Instagram, and Twitter