Search Archive
Browse By: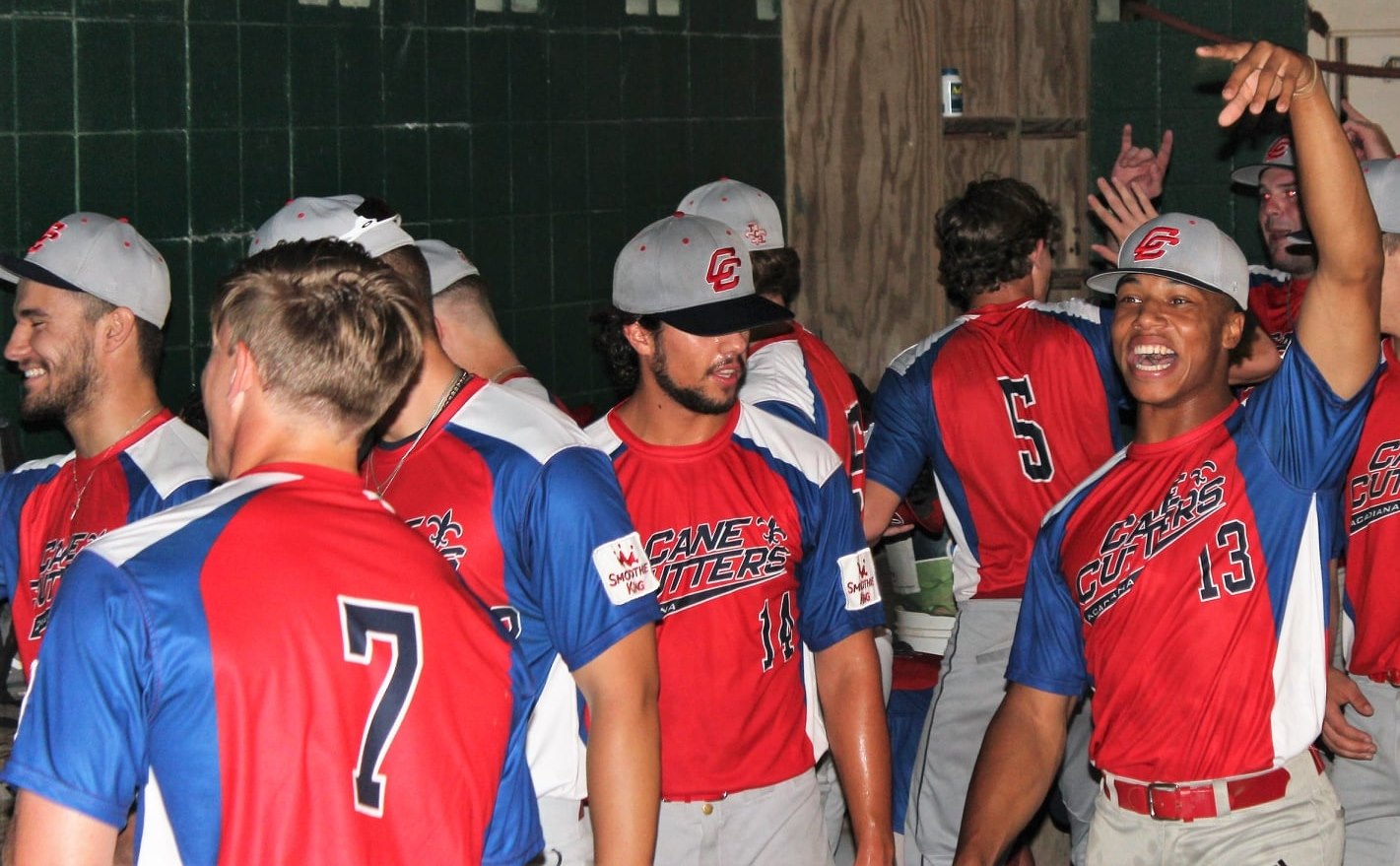 08/04/2021 8:45 AM
-
Lafayette, La. – The Acadiana Cane Cutters finish the first game of the playoffs with a win against the Victoria Generals. It was a high-scoring match, as the Cane Cutters won 15-8 against the Generals. Acadiana heads to Victoria tomorrow to face the Generals in game 2 of a 3-game series.
The Cane Cutters showed what kind of firepower and efficiency they have on offense tonight with 16 total hits for 15 runs. Cole McConnell (Louisiana Tech) had a monster night hitting 2 doubles, 1 triple, and 1 home run with 3 RBIs as well. Ethan Lege (Delgado) also had a great night with 3 total hits, 3 runs scored, 2 doubles, and 1 RBI. Will Veillion (UL Lafayette) had 2 hits, 1 double, and 2 runs scored in tonight's game against the Victoria Generals. Austin Trahan (Nicholls State) was able to rack up on the hits as well with 3 tonight. Acadiana has shown throughout the year what they can do at the plate, and it is starting to pay off as they continue to fight for the TCL Championship.
While the Cane Cutters did give up 8 runs, it ultimately was more than enough defensively to get the win. Acadiana's Jacob Lamkin (UNO) pitched a phenomenal game with no runs allowed, 4 strikeouts, and only 2 hits allowed throughout 4 innings. Lamkin finished the game with an ERA of 0.87 and got the win as well. The Cane Cutters will look to carry this momentum into tomorrow's game in hopes of ending the series early.
The Cane Cutters will play tomorrow in Victoria, Texas against the Generals at 7pm. Be sure to tune in to TCL TV to watch your Acadiana Cane Cutters continue to compete for the ultimate goal of a TCL Championship!
The Acadiana Cane Cutters will play again tomorrow on August 3rd against the Victoria Generals in Victoria, Texas in the 2021 TCL Playoffs. The game will begin at 7:00 pm and will be broadcast live on TCL TV. Click on "Watch Live" on the home page of our team website to watch. For information on tickets, promotions, advertising, and other opportunities with the Cane Cutters check out the team's website at www.canecuttersbaseball.com or call the Cane Cutters office (337)-451-6582.
Follow us on Facebook, Instagram, and Twitter