Search Archive
Browse By: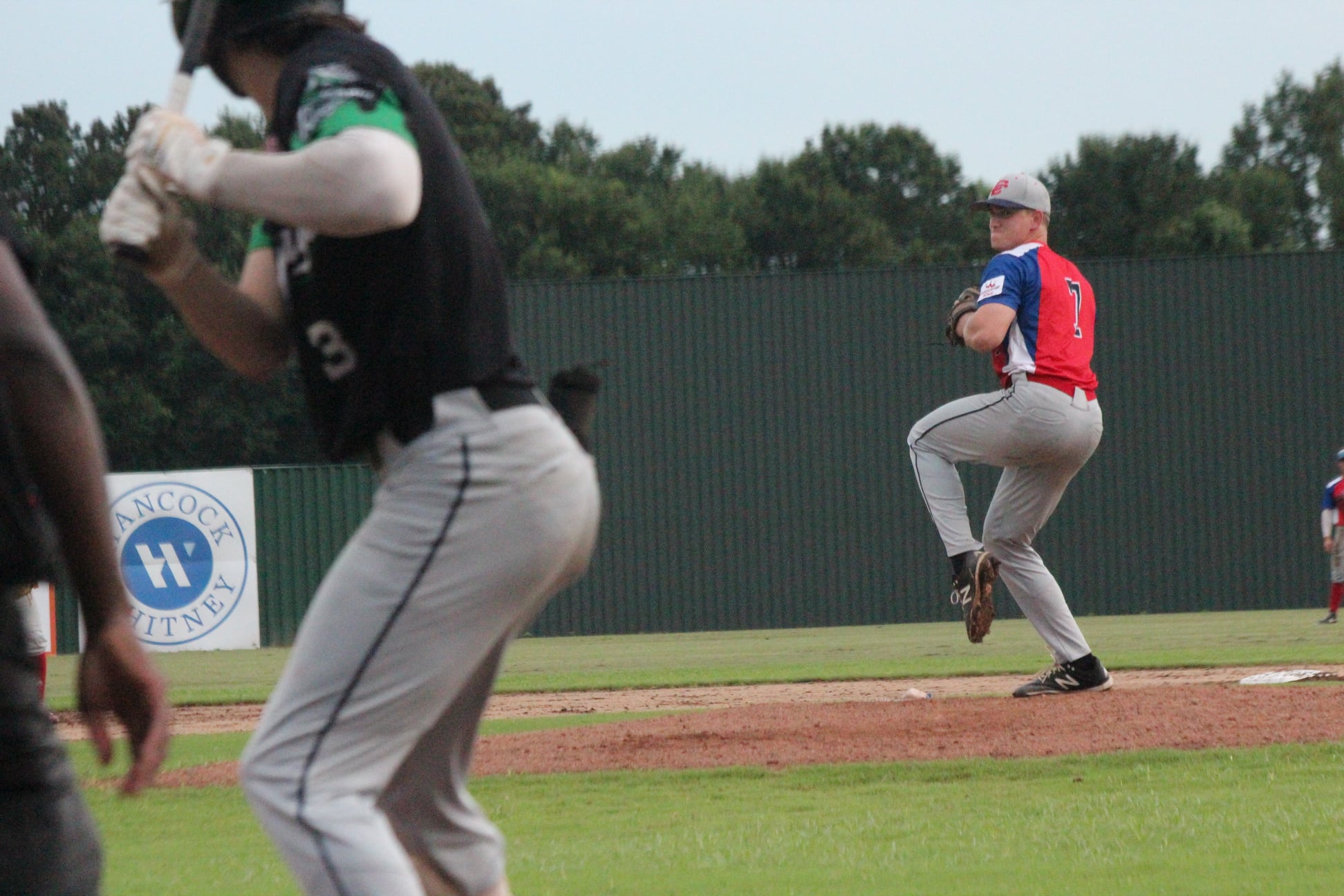 07/09/2021 7:51 AM
-
Lafayette, La. – The Acadiana Cane Cutters lose in a close battle against Baton Rouge 8-9, which brings the Cane Cutters to their first loss to the Rougarou on the season and brings Acadiana's overall record to 11-11. The Cane Cutters started off strong by scoring 6 runs in the first 3 innings and out-hit Baton Rouge 15 to 11, but couldn't hold on to their lead as the game went on.
The Cane Cutters were able to hit the ball well tonight against the Rougarou with 7 different players earning a run tonight. CJ Willis (UL Lafayette) hit a homerun and accumulated an impressive 5 RBIs on 3 hits. Acadiana had many contributors at the plate tonight against the Rougarou. Mateo Beltran (Panola College) had 3 hits on the night, and Ben Van Cleve (Ole Miss) was able to earn 2 runs and 1 RBI on 2 hits against Baton Rouge tonight. Jack Schell (Lamar University) and Jerrett McDonald (DBU) each had a pair of hits and scored 1 run on the night as well.
Acadiana had their struggles on the mound tonight, but it was also met with some positives from the Cutters. Will Tynes (Southern Miss) pitched the majority of the game at 3.1 innings and had 5 strikeouts against the Baton Rouge Rougarou. Jay Ward (UTSA) pitched for 3 innings and was able to exit the game with a 1.40 ERA. The Cane Cutters will look to improve defensively in tomorrow's rematch against the Rougarou.
The Cane Cutters will face off against the Rougarou again tomorrow night back home at Fabacher Field. Look for Acadiana to bounce back after losing their first game against their fellow Louisiana team in the TCL.
The Acadiana Cane Cutters will play their next game at home on July 9th against the Baton Rouge Rougarou. All home games will begin at 7:00 pm and will be broadcast live on TCL TV. Click on "Watch Live" on the home page of our team website to watch. For information on tickets, promotions, advertising, and other opportunities with the Cane Cutters check out the team's website at www.canecuttersbaseball.com or call the Cane Cutters office (337)-451-6582.
Follow us on Facebook, Instagram, and Twitter