Search Archive
Browse By: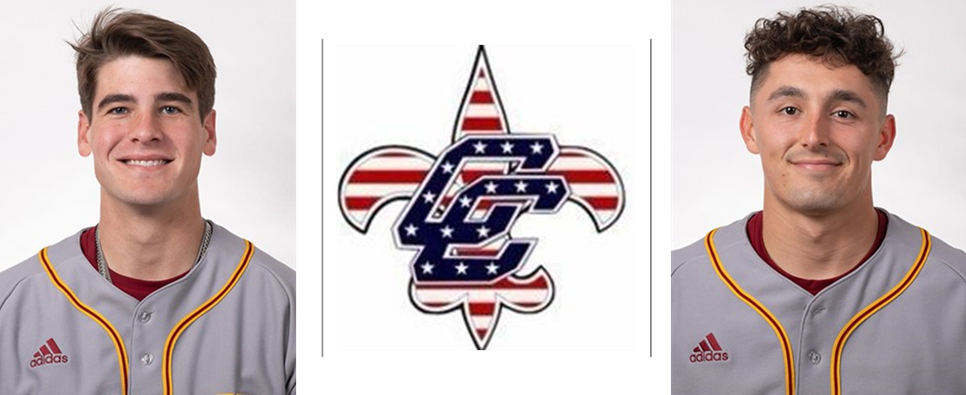 04/19/2021 2:50 PM
-
Lafayette, La. - With everybody getting more excited for the 2021 season, the Cane Cutters keep adding talent and depth to their roster. Acadiana is signing catcher Chris Noble and infielder Carson Jones from the University of Louisiana Monroe. The Cane Cutters organization is excited to bring in more of these talented players from the state of Louisiana as the Cutters get ready to compete in the Texas Collegiate League.
The catcher, Chris Noble, is a sophomore from Shreveport, Louisiana. Chris attended Captain Shreve High
School in Shreveport where he had an exceptional high school career with the Gators. Chris started his college career at Hutchinson Community College for two years with the Blue Dragons. Noble finished his career with the Blue Dragons with a batting average of .248,13 RBIs, and 3 homeruns. Chris also had a slugging percentage of .465 and 20 runs scored while playing a total of 44 games for Hutchinson Community College.
The infielder, Carson Jones, is a freshman from Monroe, Louisiana, home of the ULM Warhawks. Carson attended West Monroe High School where he had a big time high school career with the West Monroe Rebels. In high school, Carson was a four-year varsity baseball player and played football as well. As a football player, Jones was named as the captain his senior year. In his high school baseball career, Carson obtained multiple awards such as district MVP, first team all-state, first team NELA, and first all-district. His sophomore year in high school, Carson and the Rebels went 35-3 overall and made it to the state championship game as a state runner-up.
The Acadiana Cane Cutters will open the 2021 season at home on Tuesday, June 8 against the San Antonio Flying Chanclas at Fabacher Field. All home games will begin at 7:00pm and will be broadcast live on TCL TV. For information on tickets, promotions, advertising, and other opportunities with the Cane Cutters, check out the team's website at www.canecuttersbaseball.com, or call the Cane Cutters office at (337)-451-6582.