Search Archive
Browse By: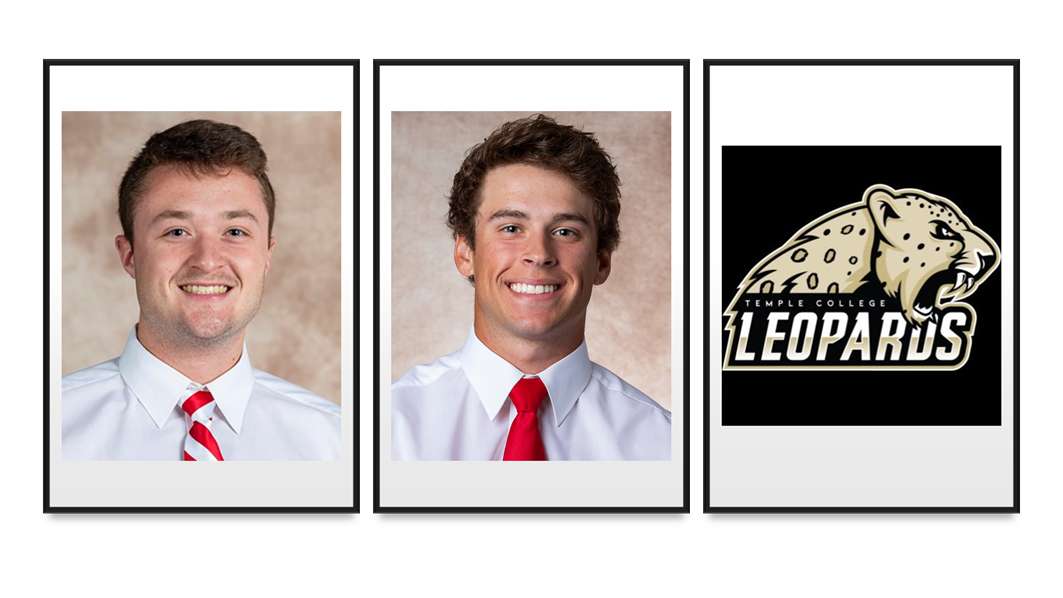 03/29/2021 10:14 AM
-
Lafayette, La. - The 2021 baseball season is getting closer, and the Cane Cutters are bringing in four more pitchers to the team. The Cane Cutters have signed right-handed pitchers Marcus Mott and Davis Pratt representing Temple Community College as well as left-handers Caleb Feekin and Sayer Diederich from the University of Nebraska. With the season set to begin in the next few months, the Cutters' roster is starting to shape up nicely.
The freshman right-hander, Marcus Mott, is from Lake Charles, Louisiana, and he attended Sam Houston High School in Moss Bluff, Louisiana. In high school, Marcus was ranked number 15 in the state of Louisiana as a pitcher. He had a fastball of 90 mph with quick arm release. For the Leopards, he appeared in seven games this season with 14.1 innings pitched. Mott has 20 strikeouts with a 4.40 ERA in the seven games he appeared in. The batting average for his opponents is .151, and he is looking well prepared for the Cane Cutters.
Davis Pratt is a freshman from Albuquerque, New Mexico, and he attended La Cueva High School in Albuquerque, New Mexico. In high school, Davis was ranked number seven in New Mexico as a pitcher. Davis appeared in seven games for the Leopards with six innings pitched. In those six innings, he came out with six strikeouts and a victory under his belt.
The sophomore, Caleb Feekin, is from Papillion, Nebraska, and he attended Papillion La Vista High School. In high school, Caleb was a multi-sport athlete playing baseball, basketball, and tennis. Feekin was unable to pitch his senior due to an injury, but he was able to have a batting average of .337. As a junior in high school, Caleb pitched a total of 38.2 innings and went 4-1 with 43 strikeouts and a 1.63 ERA. This incredible performance landed him a first team all-state spot in 2017. Caleb redshirted his freshman year, but he had an impressive outing in 2020 appearing in four games with a 1-0 record before the season was ultimately called off due to COVID. He also made the Nebraska School Athlete Honor Roll in fall and spring of 2020.
Sayer Diederich is a sophomore from Omaha, Nebraska where he attended Elkhorn South High School. In high school, Sayer was ranked number two overall as a pitcher with an 89 MPH fastball with great arm speed. For the Huskers, Sayer appeared in three games with 3.2 innings pitched. He came out with three strikeouts and only allowed 1 run in the three games he played before the 2020 season cut short.
"These guys are going to add solid depth and great talent to our pitching rotation," says Assistant Coach Hiers. "I am excited to get to work with these players."
The Acadiana Cane Cutters will open the 2021 season at home on Tuesday, June 8 against the San Antonio Flying Chanclas at Fabacher Field. All home games will begin at 7:00pm and will be broadcast live on TCL TV. For information on tickets, promotions, advertising, and other opportunities with the Cane Cutters, check out the team's website at www.canecuttersbaseball.com, or call the Cane Cutters office at (337)-451-6582.
Stay updated with us on Facebook, Instagram, and Twitter.