Search Archive
Browse By: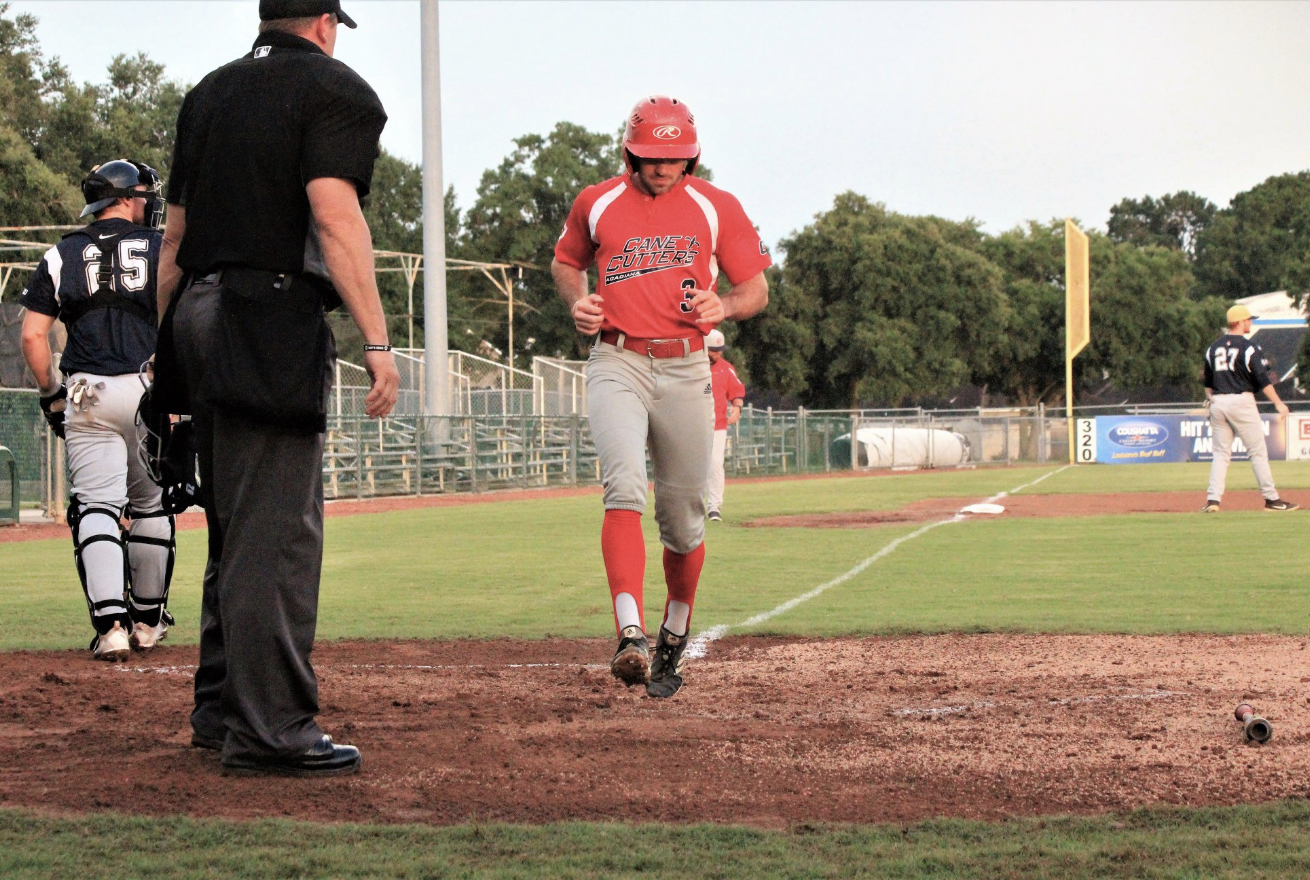 08/02/2019 8:17 AM
-
Youngsville, LA (Aug 1st, 2019). It was a beautiful night in Acadiana to strike out cancer. The Cane Cutters spent the night celebrating the lives who have been affected by cancer. They wore custom made jerseys that are up for online auction with the proceeds going the Lourdes Foundation, benefiting St. Bernadette Community Clinic Mammogram program. The auction is live on biddingowl.com/acadianacanecutters so head over there to bid on yours today. The auction is live through Saturday. The proceeds will be giving women who can't afford it a chance to catch breast cancer before it becomes too late. We cannot thank Linear Controls enough for their sponsorship and their dedication to the fight against cancer.
Not only did the Cane Cutters win off the field tonight, they won on the field. The Cane Cutters defeated the Brazos Valley Bombers 5-0 tonight as three pitchers combined to throw a shutout.
In the first inning, the Cane Cutters got their offense started. Zavier Moore (Southern) hit a long ball on a 2-1 count, scoring two runs. The ball went deep over the left field fence. This is Z's fourth homerun of the summer.
Z led the Cane Cutters with two hits in four at bats. The Cane Cutters didn't commit a single error in the field. Reed Roberts (Delta State) had seven chances in the field, the most on the team.
Hunter Meche (LSUA) led things off on the pitcher's mound. He lasted seven innings, allowing two hits and zero runs while striking out six and walking one.
The Cane Cutters will be back in action tonight as they take on the Victoria Generals at 7PM. Tonight is back to school night. Wear your school gear and bring school supplies to get into the game for $5. It's going to be a great night at Fabacher Field with the great weather. Come help the Cane Cutters finish off the regular season strong!
For ticket information, call the Cane Cutters front office at (337) 451- 6582 or go to canecuttersbaseball.com. For all news, stats, weather updates, and discounts for the 2019 season, follow the Cane Cutters on Facebook at Acadiana Cane Cutters Baseball, Twitter @CaneCuttersBB, and Instagram at Acadiana_CaneCutters.