Search Archive
Browse By: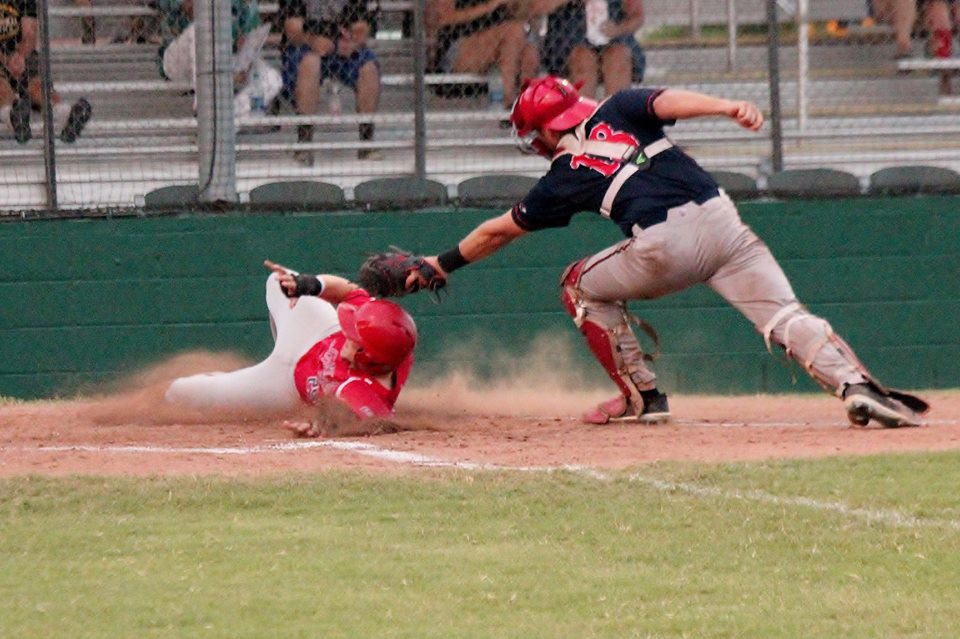 06/02/2019 12:06 AM
-
Youngsville, LA (June 2, 2019). The Acadiana Cane Cutters drop the series to Brazos Valley Bombers by a score of 7-3 at Fabacher Field.
The Cutters took the lead in the bottom of the second inning when F. Norris smoked a triple and then came sliding home on a pass ball. The Cutters added hits throughout the night but came back swinging in the bottom of the sixth inning. C. Artigues led the inning off with a walk which drew T. Spears to the plate. Spears got on base after an error was made in right field making it two runners on. C. Bowie came up clutch with a hot shot off the left field fence scoring two runs but ultimately getting tagged out when sliding into second. Z. Mazur was walked and F. Norris added a hit but the Cutters couldn't add anymore on the board.
G. Trahan started on the mound and pitched a complete four innings. N. Hill came into relieve in fifth inning and allowed only two hits in two innings of work. B. Hargrave closed for the Cutters tonight. He had three strikeouts and allowed no hits in three innings.
The Cane Cutters will be back in action at Fabacher Field Tuesday June 4th at 7PM. Gates open at 6PM. To get weekly updates on the team, updates on the team and other fun theme nights coming up, please visit our website and subscribe to our weekly newsletter.
Come cheer on the Cane Cutters as we work towards a TCL Championship this season. For more information and ticket needs call the Cane Cutter front office at (337) 451-6582 or go to canecuttersbaseball.com. For all news, stats, weather updates, and discounts for the 2019 season, follow the Cane Cutters on Facebook at Acadiana Cane Cutters Baseball, Twitter @CaneCutterBB, and Instagram at Acadiana_CaneCutters.