Search Archive
Browse By: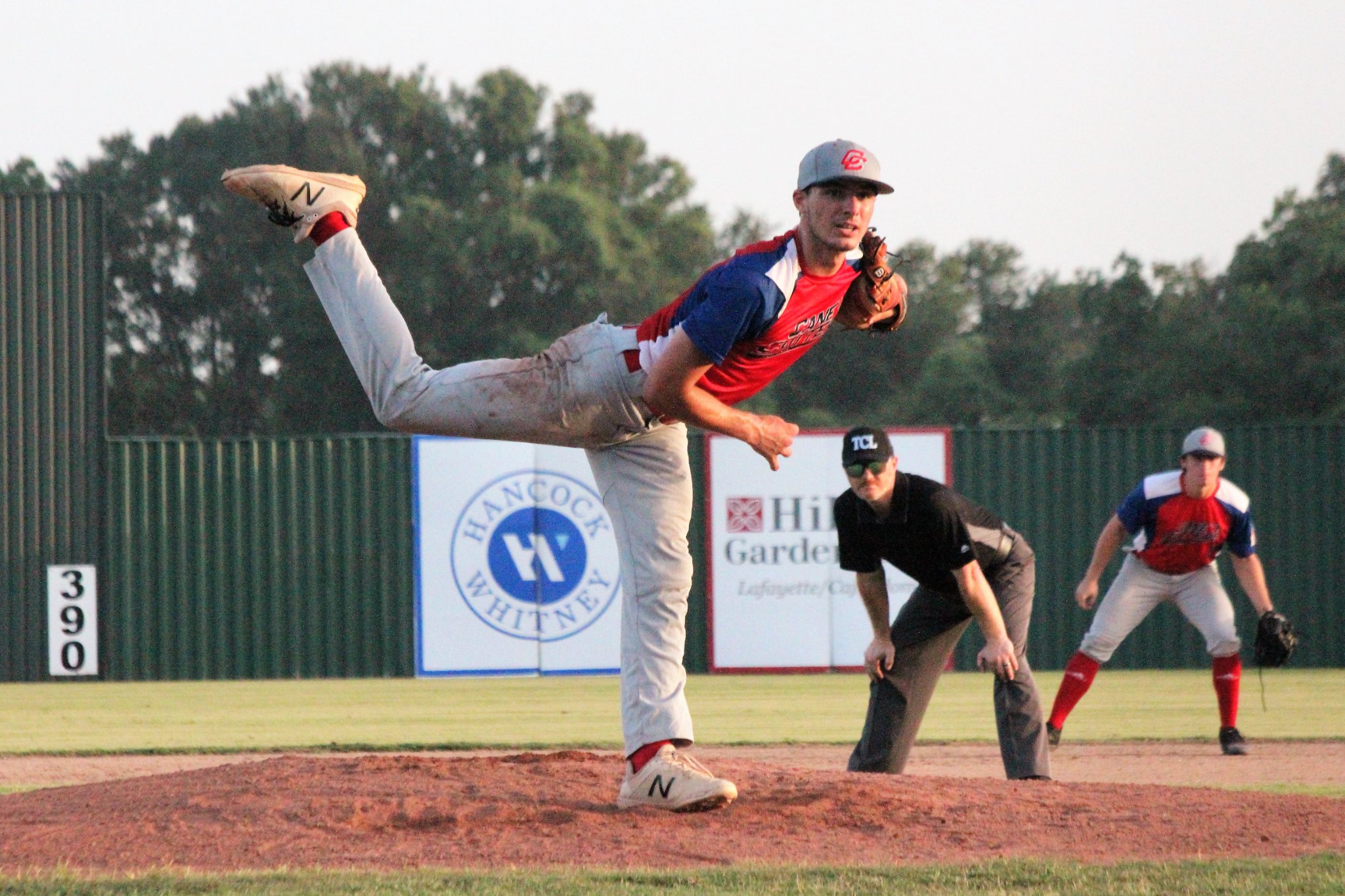 06/14/2022 10:24 PM
-
Lafayette, La. – The Acadiana Cane Cutters win against the Baton Rouge Rougarou 14-11 to finish off the two-game series. The Cutters came to play on Ragin Cajun Night as they finish off the short sweep of the Rougarou and win their 6th straight.
The Cane Cutter's started off the game great as they scored 9 runs in only the first two innings. Matt Abshire, (Pensacola State) led the way tonight with a team high 3 hits on the night with an RBI to go along with them. Jacob Laprarie, (Tulane) also contributed on the night with 2 hits on the night with 2 RBIs on the night. Justin Williams, (Louisiana Tech) also helped with leading the team tonight in RBIs with 3.
On the mound tonight John Mancuso (Nicholls State) and Connor Adams (William Carey University) totaled 6 strikeouts on the night. Mancuso only allowed 4 hits through 5 innings and Adams only 1 hit through 2 innings.
The Cane Cutters will face off against the Bombers on June 15th! First pitch is set for 7pm at Fabacher Field in Youngsville, Louisiana. You can follow along with the game on Pointstreak or watch a live stream from TCL TV.
For information on tickets, promotions, advertising, and other opportunities with the Cane Cutters check out the team's website at www.canecuttersbaseball.com or call the Cane Cutters office (337)-451-6582.
Follow us on Facebook, Instagram, and Twitter