Search Archive
Browse By: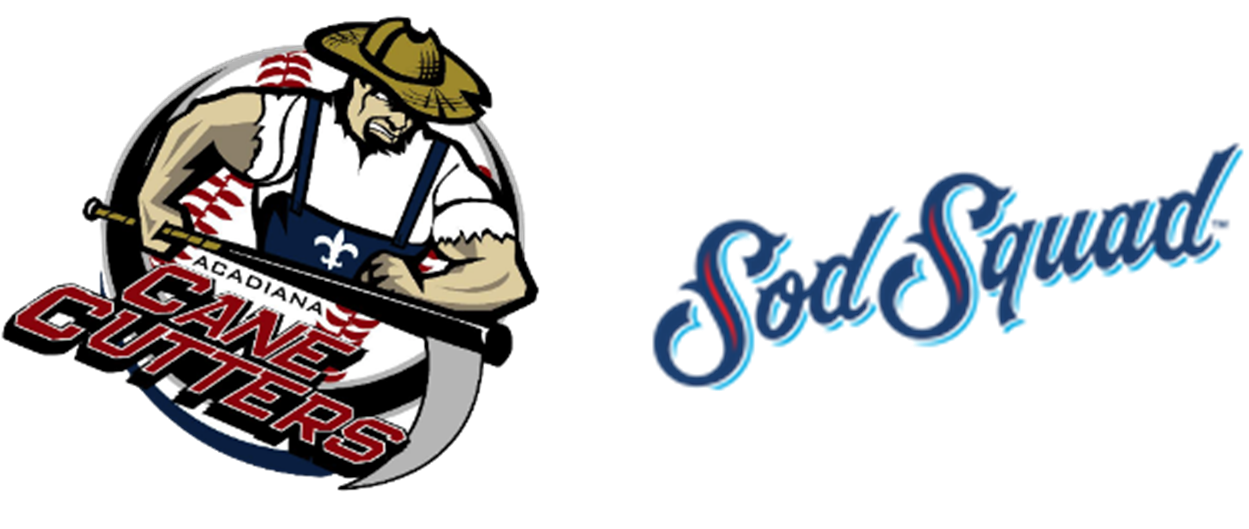 06/19/2021 10:56 PM
-
Lafayette, La. – The Acadiana Cane Cutters take the series tonight winning 12-4 against the Amarillo Sod Squad. The Cane Cutters put together two wins in a row and will be back Tuesday as they take on the Baton Rouge Rougarou at 7pm at Fabacher Field.
Acadiana gave up 8 hits on the night. Will Tynes (Southern Miss) pitched the majority of the game going for 4.2 innings with 2 strikeouts and was awarded the win. Jay Ward (UTSA) went 2.0 innings with 4 strikeouts and only allowing 1 hit on the night. Nick McAuliffe (UNO) pitched 1.1 innings with 3 strikeouts and no hits allowed. Mathew Adams (Southern Miss) earned the save pitching 1.0 inning with 2 strikeouts. The Acadiana Cane Cutters will look to stay hot on the mound in their upcoming match against the Rougarou.
With the Cane Cutters all pitching in with a total of 7 RBIs, Ethan Lege (Delgado) was able to clear the bases with a double in the third and earned a total of 3 of Acadiana's RBIs on the night. The Cane Cutters were also very efficient in stealing bases with a total of six players recording a stolen base against Amarillo. Nathan Carriere (Lamar) had a standout performance tonight getting 3 hits with 4 at-bats and earning 2 runs. Other Cane Cutters earning multiple runs on the night include Ethan Lege, Carson Jones (ULM), Will Veillion (UL Lafayette), and Logan McLeod (Louisiana Tech).
The Cane Cutters look to add to the win column in their first game against the Baton Rouge Rougarou this Tuesday night at Fabacher Field. This will kick off an exciting rivalry between the only two Louisiana based teams in the TCL.
The Acadiana Cane Cutters will play again on Tuesday, June 22nd against the Baton Rouge Rougarou at Fabacher Field. All home games will begin at 7:00 pm and will be broadcast live on TCL TV. Click on "Watch Live" on the home page of our team website to watch. For information on tickets, promotions, advertising, and other opportunities with the Cane Cutters check out the team's website at www.canecuttersbaseball.com or call the Cane Cutters office (337)-451-6582.
Follow us on Facebook, Instagram, and Twitter