Search Archive
Browse By: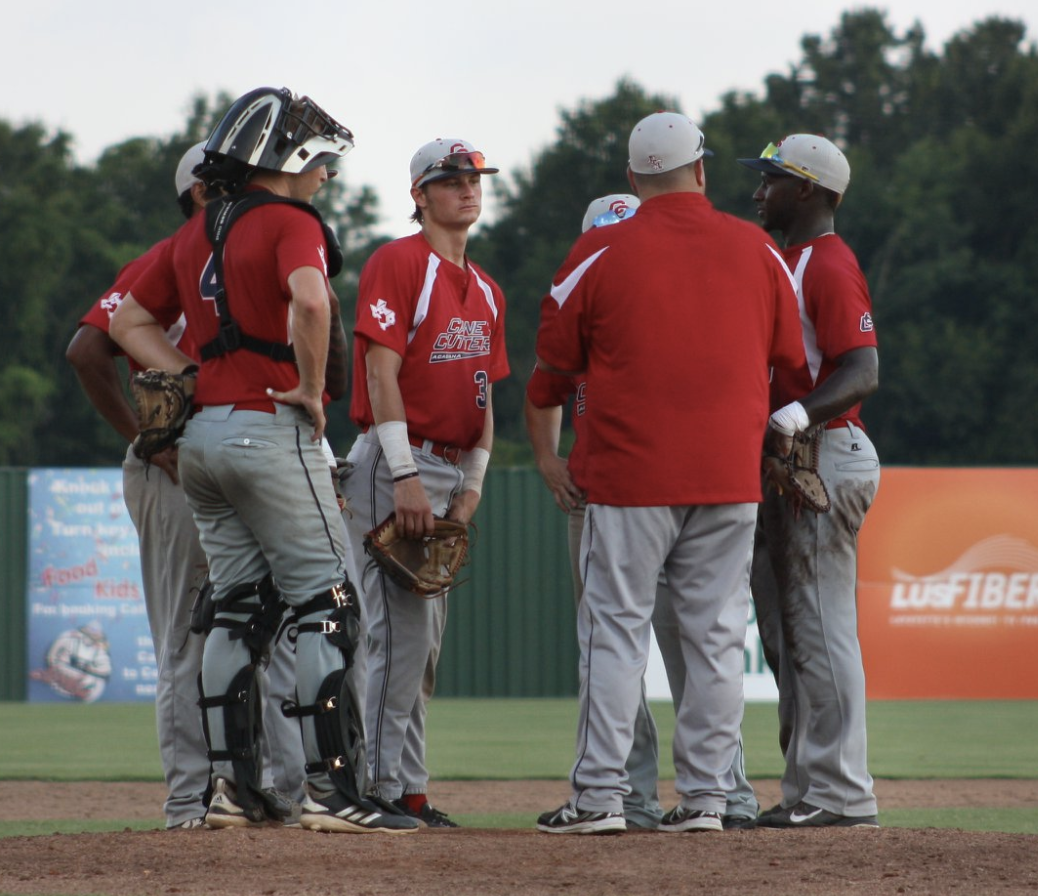 10/03/2019 1:56 PM
-
Youngsville, LA (September 27th, 2019). As the 2019 season finished up, Richard and Sandi Chalmers spared no time in figuring out the plan for the Acadiana Cane Cutters for the 2020 season. The 2020 season is the 10th Anniversary for the Cane Cutters, so they wanted to make sure that it was going to be a year people remembered.
With that mentality, they turned to Ricky VanAsselberg to take over the General Manager position as well as still holding the Field Manager title. VanAsselberg had spent his summer with the Acadiana Cane Cutters as their Field Manager, helping the Cane Cutters reach their 8th playoff berth in 9 years. VanAsselberg, an Alexandria native, bought into the idea of revamping the organization and taking it to the next level. VanAsselberg resided in Arlington, TX before packing up his family and moving them to Lafayette.
"It's good to be back in South Louisiana. I have called this place home for most of my life and there is just no place in this entire country like South Louisiana. I have played baseball all over the world but my favorite place to be is here on the diamond."
VanAsselberg was a college athlete at Baptist Christian College, now known as Louisiana Baptist College, located in Shreveport, LA. In college, VanAsselberg would be a 2x All-American, National Small College World Series MVP, and a 2x World Series Champion. After his four-year run in college, he would be drafted by the Baltimore Orioles in 1996. He would spend close to 10 years playing professional baseball before turning a new leaf and becoming a manager.
"Being a catcher, I always found myself in positions to manage. When you are behind the plate, you help run the pitching staff and are the 'quarterback' of the team. I felt that since I was good at that, managing would be the best step after playing. I have been able to manage players from all different walks of life and I'm excited to bring my level of expertise to the college level."
VanAsselberg not only has a plethora of knowledge when it comes to managing baseball, but also a passion for the game as a whole. VanAsselberg has taken steps away from baseball in his past but he always seems to find himself back in it, whether it's on the field or in the front office.
VanAsselberg joins Autumn Boland in the front office. Boland, once an intern and now a full-time employee, is excited to have VanAsselberg join to team.
"I have already learned so much from him. We both have a passion for this sport and I'm excited to see where we can take this team and what kind of fun we can have while doing it."
Owner Richard Chalmers even had great things to say. "We are very happy to have Ricky as the GM for our 10th Anniversary Year. His experience in baseball in the US and beyond, along with establishing continuity of management with Ricky and Autumn, will enable the Cane Cutters to provide a level of entertainment not only for Lafayette/Acadiana but Iowa, Georgia, Texas, and so many other places around the country. It's not just about baseball."
VanAsselberg and Boland will be spending the next several months planning and preparing for the 2020 season. The Cane Cutters will open up their summer with a two-game series at home versus the Baton Rouge Rougarou on May 28th and May 29th at 7PM. With the 10th anniversary coming up, it's sure be to a party all summer long.
Head over to Facebook (Acadiana Cane Cutters), Instragram (Acadiana_CaneCutters), and Twitter (CaneCuttersBB) to stay in the loop with what is going on during the off-season months. Canecuttersbaseball.com has all your merchandise and season ticket information. If you have any questions, call the office at (337) 451-6582 or send an email to autumn@canecuttersbaseball.com.
Only 244 days until opening night, but who's counting???