Search Archive
Browse By: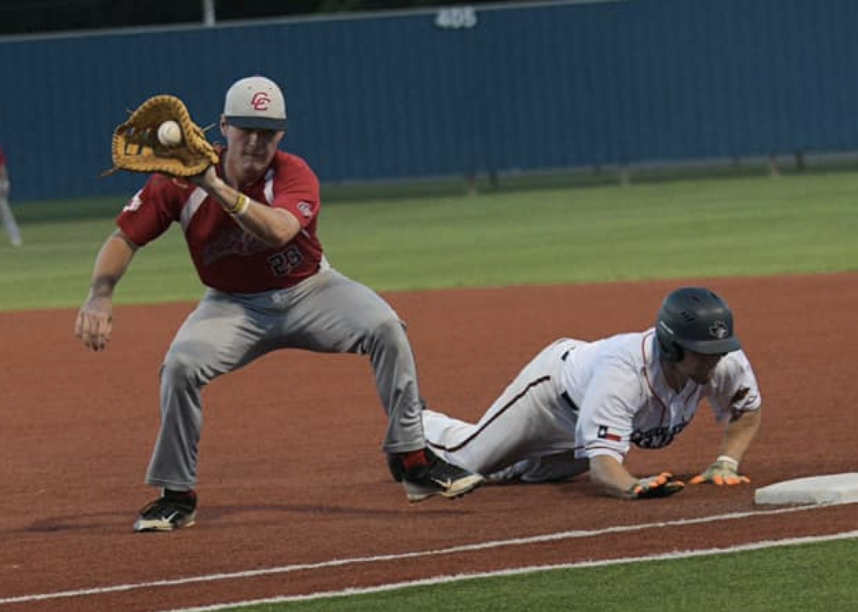 06/29/2019 10:14 PM
-
Victoria, TX (June 29th, 2019). Cane Cutters fell behind early and couldn't come back in a 14-6 loss to Victoria tonight. Victoria Generals scored on a double in the first inning, a stolen base, and a homer.
Despite the loss, the Cane Cutters did collect eight hits in the affair.
Cane Cutters notched three runs in the ninth inning. Zach Mazur (Notre Dame) and Cameron Dobbs (UTA) powered the big inning with RBIs.
Cane Cutters smacked one homerun on the day. Tremaine Spears (ULL) went for the long ball in the sixth inning.
Cane Cutters racked up eight hits. Champ Artigues (Southeastern Louisiana) and Dobbs all had multiple hits. The Cane Cutters were sure-handed and did not commit a single error. Mazur made the most plays with nine.
Will Ripoll took the loss for the Cane Cutters. He went two innings, allowing eight runs on six hits and striking out two.
The Cutters will be back in action tomorrow (6/30) at Fabacher Field. Tomorrow night is Star Wars Night. A portion of the ticket proceeds will be going the Families Helping Families of Acadiana. Gates will open at 6PM and first pitch is scheduled for a 7PM start.To get weekly updates on the team and fun theme nights coming up, please visit our website and subscribe to our newsletter.
For ticket information, call the Cane Cutters front office at (337) 451- 6582 or go to canecuttersbaseball.com. For all news, stats, weather updates, and discounts for the 2019 season, follow the Cane Cutters on Facebook at Acadiana Cane Cutters Baseball, Twitter @CaneCuttersBB, and Instagram at Acadiana_CaneCutters.