Search Archive
Browse By: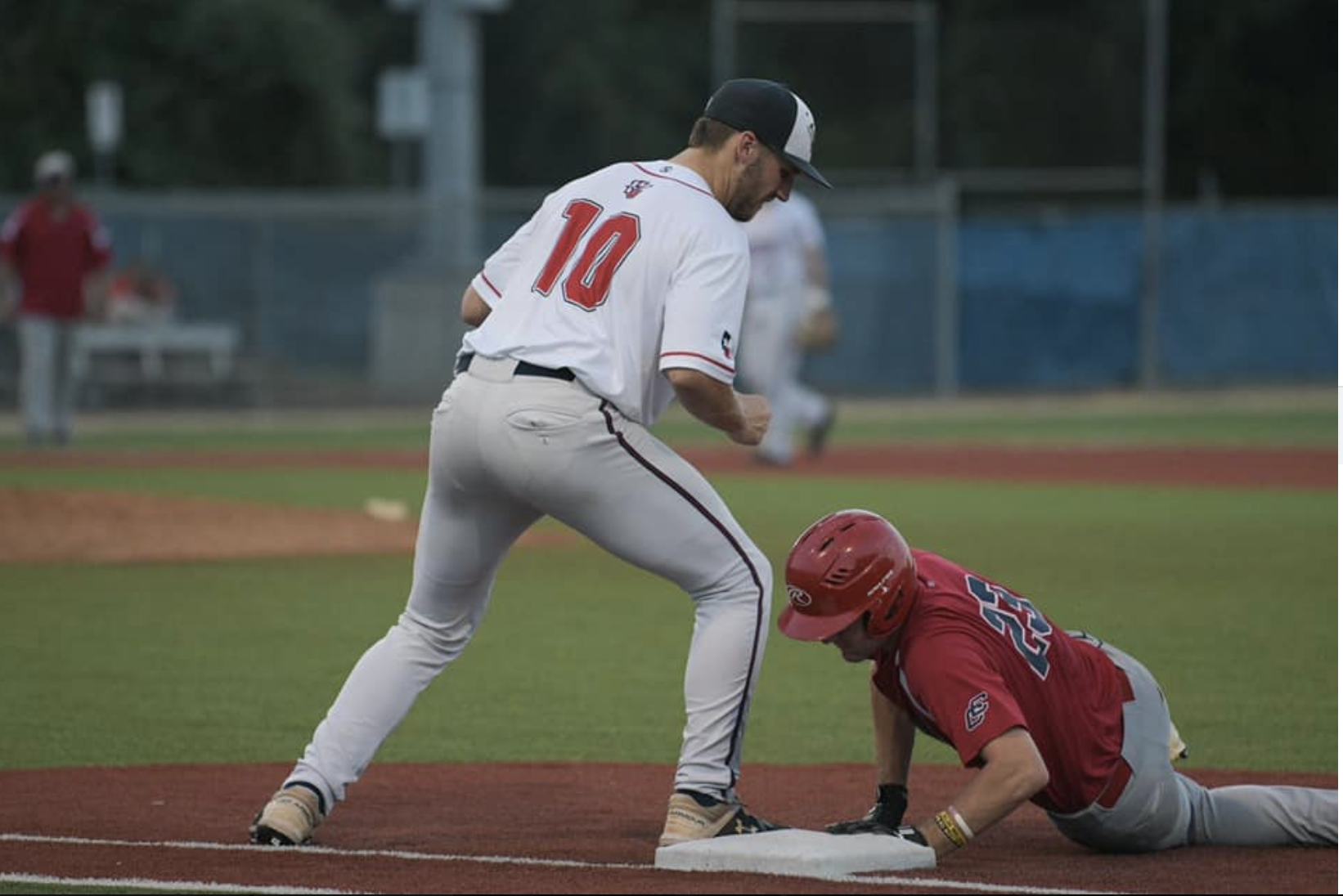 08/02/2019 9:15 PM
-
Youngsville, LA (August 2, 2019). The Victoria Generals rolled back into town and took the first game of the series. The Cane Cutters stayed in it until the end, but the Generals rolled away with the 6-2 win. Tanner Roach drew a walk, scoring one run.
In the bottom of the sixth inning, the Cane Cutters tied things up at two when a sacrifice bunt by Hunter LeBlanc (Southern Miss) scored one run for the Cane Cutters. Champ Artigues (Southeastern Louisiana) went 2-3 at the plate to lead the Cutters in hits. The Cane Cutters didn't commit a single error in the field. Reed Spenrath (Texas A&M) had the most chances in the field with ten.
Matthew Delcambre (UNO) took the loss for the Cane Cutters. He surrendered two runs on one hit over one inning, striking out one.
The Cane Cutters will be back in action tomorrow night as the take on the Victoria Generals for the second game of the series at 7PM. Tomorrow night is PURPLE and GOLD Night. Lyle Mouton will be in attendance tomorrow night and will be throwing out the first pitch and engaging with the fans. Lyle Mouton was born and raised in the Lafayette area and went to St. Thomas More High School, played basketball and baseball at LSU, and played 7 seasons in the MLB. It's going to be a great night of baseball with lots of cold beer.
The ceremonial first pitch will be thrown around 6:45PM with starting lineups and first pitch to follow. If you wear your purple and gold gear, you will be able to get into the game for $5. Come out to Fabacher Field to cheer on the Cane Cutters as they play their last regular season home game!!
For ticket information, call the Cane Cutters front office at (337) 451- 6582 or go to canecuttersbaseball.com. For all news, stats, weather updates, and discounts for the 2019 season, follow the Cane Cutters on Facebook at Acadiana Cane Cutters Baseball, Twitter @CaneCuttersBB, and Instagram at Acadiana_CaneCutters.